Conocimiento abierto
YaCy - The Peer to Peer Search Engine: Home. Guide to Finding Interesting Public Domain Works Online. Overview This guide is intended to assist people who are interested in exploring interesting works which have entered the public domain.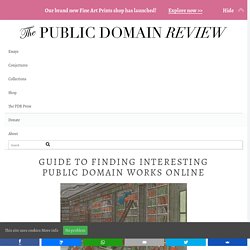 It covers: 1. Collecting Leads. Aprendices - home. Nos presentamos | Divulgación | Referencias externas | Estadísticas de acceso | Lista completa de páginas de esta wiki Si quieres echar un vistazo a nuestras conversaciones vía el Grupo de Google que compartimos: Este espacio es un lugar de encuentro para aprender en torno a los blogs y el software social en general, en su más amplio sentido y con un enfoque amable que prima la informalidad y el "búscate la vida".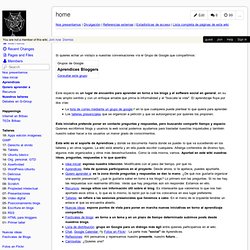 El aprendizaje fluye por dos vías:La lista de correo mediante un grupo de google en la que cualquiera puede plantear lo que quiera para aprender.Los talleres presenciales que se organizan a petición y que se autoorganizan por quienes los proponen.Esta iniciativa pretende poner en contacto preguntas y respuestas, pero buscando compartir tiempo y espacio. Habla trucho que no te escucho | Comparte tus contenidos y colaboremos todos para hacer un mundo mejor.
---