Psychology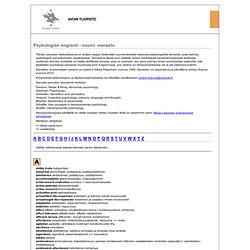 Psykologian englanti - suomi -sanasto - Helsingin yliopiston Avoin yliopisto
Tämän sanaston tarkoituksena on auttaa lukijaa löytämään suomenkieliset vastineet psykologisille termeille, joita esiintyy psykologian peruskurssien oppikirjoissa.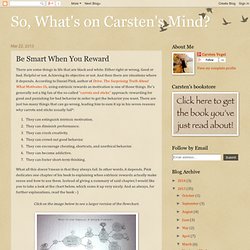 So, What's on Carsten's Mind?: Be Smart When You Reward
There are some things in life that are black and white. Either right or wrong. Good or bad.
"Music helps me concentrate," Mike said to me glancing briefly over his shoulder.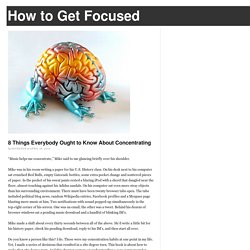 The Misconception: All buttons placed around you do your bidding. The Truth: Many public buttons are only there to comfort you. You press the doorbell button, you hear the doorbell ring. You press the elevator button, it lights up. You press the button on the vending machine, a soft drink comes rattling down the chute. Your whole life, you've pressed buttons and been rewarded.