Ideas
A Pinch of Health - Australian Low Carb Forum - Powered by vBulletin
Most mainstream dietitians would have you believe that too much protein can be dangerous to your health. Yet at Hers we embrace protein and make it the cornerstone of every meal. No, protein won't kill you, nor will it turn you into a she-hulk with 18-inch arms. What it can do is help you build muscle and strength, shed bodyfat and even think better...especially if you follow these six simple guidelines: 1 Eat 1 gram of protein per pound of bodyweight per day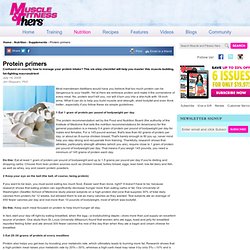 Protein primers - Muscle & Fitness Hers nutrition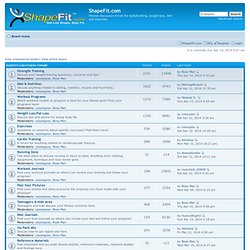 Fitness Forums - Bodybuilding Boards - Weight Loss Discussions
It is currently Sat Mar 30, 2013 4:57 pm Strength Training Discuss your weight training questions, concerns and tips! Moderators: cassiegose , Boss Man 2043 Topics 13728 Posts Last post by Tallgirll22T Fri Mar 29, 2013 12:31 am Diet & Nutrition Discuss anything related to dieting, nutrition, recipes and food facts. Moderators: cassiegose , Boss Man 1514 Topics 10216 Posts Last post by Tallgirll22T Fri Mar 29, 2013 10:18 pm Workout Programs Which workout routine or program is best for your fitness goal? Post your programs here! Moderators: cassiegose , Boss Man 1177 Topics 7279 Posts Last post by MTintin Fri Mar 22, 2013 9:14 am Weight Loss/Fat Loss Discuss tips and advice for losing body fat.
Welcome to the 4 Hour Body Forum!
happy things's Tumblelog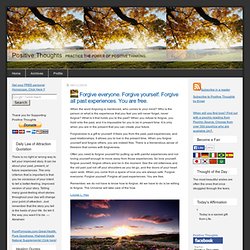 Take full responsibility for your life. Stop blaming others. See yourself as the cause of what happens to you. Do things you like to do. Don't stay in a job you don't like.
Positive Thoughts
Amelia Burton - Health and Fitness Coach
Q: I have just taken my Nutritional Profile Metabolic Test. It recommends certain supplements from Ultra Life, Inc. Why should I use Ultra Life supplements instead of some from my local health food store or some other supplier?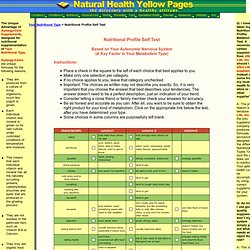 Metabolic Typing: Self Test from Natural Health Yellow Pages
Walk of Life Program - Week 1 - Fitness and Weight Loss Program
Daily Walk of Life Newsletter Subscribe and receive the walking, diet and motivation daily page by email. A great way to keep on track. How to subscribe Walking Walking for fitness and health, you should walk for 30-60 minutes most days of the week. Beginners: If you are an absolute beginner who is not already walking for up to 30 minutes, use the walking advice in our Absolute Beginners Tutorial to guide how long you should walk to build up your endurance. You should also seek medical advice before beginning an exercise and nutrition program.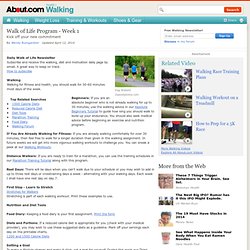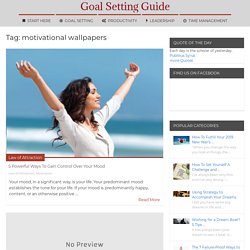 Your mood, in a significant way, is your life. Your predominant mood establishes the tone for your life. If your mood is predominantly happy, content, or an otherwise positive mood, chances are you'll say you're having a good life. And if your mood is predominantly negative, well…
Motivational Wallpapers | Goal Setting Guide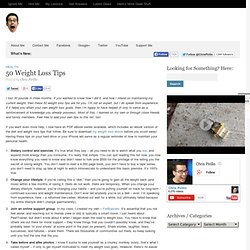 I lost 30 pounds in three months. If you wanted to know how I did it, and how I intend on maintaining my current weight, then these 50 weight loss tips are for you. I'm not an expert, but I do speak from experience. If it helps you attain your own weight loss goals, then I'm happy to have helped (if only to serve as a reinforcement of knowledge you already possess). Most of this, I learned on my own or through close friends and family members.
50 Weight Loss Tips
Health & Diet > Tools :ninemsn Woman's Day
Blisstree - Serious Health and Wellness – Injected With Humor
Skinny Forkk
Personal Development: Mind, Body, Spirit, Wealth
The Top 50 Blogs That Will Unleash Your Motivation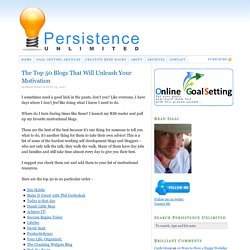 I sometimes need a good kick in the pants, don't you? Like everyone, I have days where I don't feel like doing what I know I need to do. Where do I turn during times like these? I launch my RSS reader and pull up my favorite motivational blogs.
Self Empowerment Secrets to Unlock your hidden power