Dessert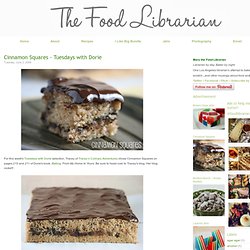 Cinnamon Squares - Tuesdays with Dorie
For this week's Tuesdays with Dorie selection, Tracey of Tracey's Culinary Adventures chose Cinnamon Squares on pages 210 and 211 of Dorie's book, Baking : From My Home to Yours.
A few of my readers may have already tried this one, it's been made famous on a few online forums by a very clever chickie, Cathy. I have tweaked it a little to make it lunchbox friendly.. I've made this so many times I can't even count - I've made in round cakes, cupcakes, loaf cakes.
Mozilla Firefox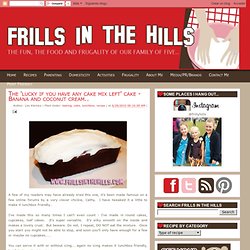 If you haven't had this, really, you haven't lived. This is so yummy, it is the winter comfort food ultimate. Easy to make - foolproof really, and absolutely moorish. Great news is that it uses kitchen staples and so no special trips to the supermarket! As you might know, last week I was without an oven.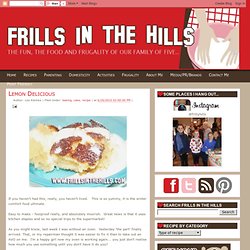 Mozilla Firefox
Coffee banana pudding with family baggage - Francis Lam - Salon.
This column started, a little black-heartedly, as a Mother's Day anti-tribute to my grandmother. I grew up terrified of her: always dressed in amorphous black dresses, a dark cloud that literally lived in our basement, quick with a lashing with her tongue, sticks or an open hand. She was a great cook, but this wasn't going to be one of those "her food saved our relationship" stories.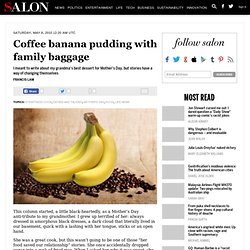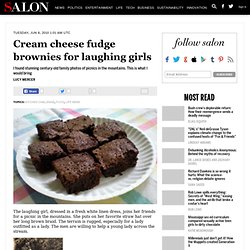 The laughing girl, dressed in a fresh white linen dress, joins her friends for a picnic in the mountains. She puts on her favorite straw hat over her long brown braid. The terrain is rugged, especially for a lady outfitted as a lady. The men are willing to help a young lady across the stream.
Cream cheese fudge brownies for laughing girls - Kitchen Challen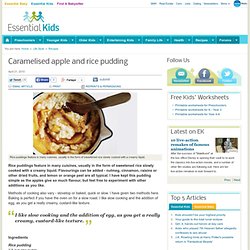 Rice puddings feature in many cuisines, usually in the form of sweetened rice slowly cooked with a creamy liquid. Methods of cooking also vary - stovetop or baked, quick or slow. I have given two methods here.
Free Recipes Caramelised apple and rice pudding : Essential Baby Recipes
Makes: 8 servings Prep 30 mins Stand 3 hrs Ingredients Crust: 3 cups vanilla wafer cookies 1/4 cup crumbled amaretti cookies, optional 6 tablespoons butter or margarine, melted
Double Blueberry Pie Recipe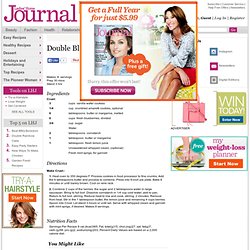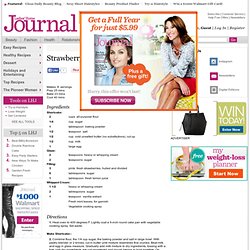 Strawberry Shortcake Recipe
1. Heat oven to 400 degrees F. Lightly coat a 9-inch round cake pan with vegetable cooking spray. Set aside.
Free Recipes - Frogs in the lily pond recipe - desserts - other dessert | cuisine.com.au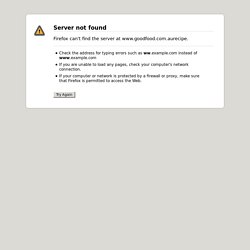 Reader rating: (11 votes) With a little inspiration, imagination and forward planning, a day involving screaming hordes of children descending on your home in search of fairy bread can be fun. 3 x 85g packets green jelly 12 large jelly frogs or 24 small frogs Flower sweets
Reader rating: (4 votes) This one is ideal for the tiny tots to make as they will need only a minimum of help.
Free Recipes - Chocolate no-bake biscuits recipe - baking - other baking | cuisine.com.au
Cream Cheese Cinnamon Crescents - 125633 - Recipezaar