Craft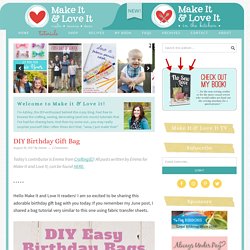 How about showing off a few things you've been making lately……and join in on the this week's Link Party! So, here's the deal, every Saturday, I will host a You Made It and Love It party, where you can simply click on the blue button at the bottom of the post, add your name, the URL to your project, and upload your image………and then click "done" to share. Your image (and link) will then show up on that exact post, down at the bottom, and all will be able to see what you've been creating lately. I kind of think of it as all of you squishing into my craft room, showing off what you've been making. I kinda love it!
Links & Calculators-Soap making Supplies - Fragrance & Essential Oils for Soapmaking - Lotions & Moisturiser Ingredients, Moulds, Molds and Colours for Australians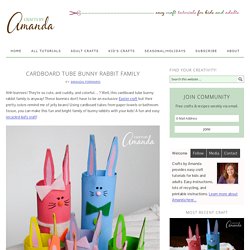 1 It's been two years since my daughter, Kristen, went to her senior prom. She graduated high school in 2012, and now my 16 year old son is getting ready to attend his junior prom at the end of this month. Where we live, the prom queen is actually crowned as a junior, not a senior, and I am gushing Read More » I have super quick tutorial for you today. I tend to save all my recycled yogurt containers and had a bunch sitting around.
Crafts by Amanda
American artist, Jen Stark, creates three-dimensional pieces which take paper to a whole new level. She is famous for layering paper into kaleidoscopic topographical landscapes of wild color and bold shapes. Absolutely magnificent. Books of Art by Isaac Salazar. Are you serious? Wow.
yellowtrace blog » Paper Art Extravaganza.: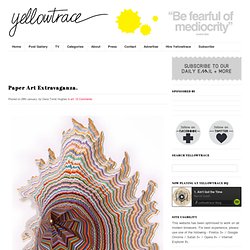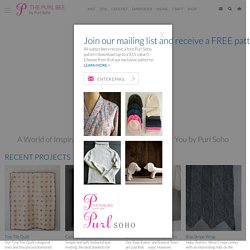 Every mother has her talents. Maybe she could sing your tears away or maybe she coached your soccer team to an undefeated season; maybe she caught every grammar mistake in your book reports or maybe she's hand knit you cozy socks every birthday since you were two. Whatever her forte, the day to celebrate mom is close at hand, and it's time to give back some love with the product of your own talents!
Customers have seen scoops of Sugar Scrub looking like scoops of Ice Cream around their local farmers markets and craft fairs and have asked us for a recipe, so here it is! If you make "novelty" or "food" Bath & Body, this suits perfectly, you can serve ithis scrub as a "scoop", or if you love the texture, but prefer a non-food type product, a Bail Jar, Economy Tub or Wide Neck Jar will also work beautifully to present the scrub. To really jazz this up, try some budget parfait glasses or dessert bowls, often you can find these in thrift shops, or even places like Big W. What you'll need You'll also need a medium to large sized microwavable bowl or jug, spatula, electric hand whisk and regular Melt & Pour Colours and Fragrance or Essential Oils. Note 1: Fragrance Choice – if selecting "foody" fragrances, such as Oatmeal Milk & Honey, Gingersnap, Ginger Souffle, Mint Chocolate Chip, Dark Rich Chocolate the soap mixture will discolour honey/tan colour.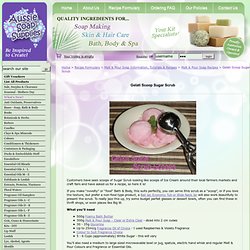 Gelati Scoop Sugar Scrub-Soap making Supplies - Fragrance & Essential Oils for Soapmaking - Lotions & Moisturiser Ingredients, Moulds, Molds and Colours for Australians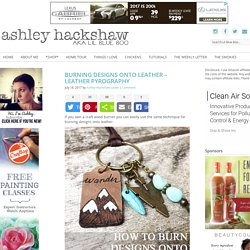 Boo: I think I want to be President one day.Me: I think that's great. Can I come live in the White House with you? Boo: If you pay rent. Last week we decided to make an impromptu trip to the Reagan Presidential Library. She watched every video and listened to every audio. She stumped a few of the docents on trivia I didn't know she had studied.
I owe my Juliana a debt of design on this sweater because she almost punched me in the face when I told her I needed to buy some yarn to make something for myself. Exercising some restraint however she walked over to the six drawer chest in the living room, yanked open a drawer, held her hand in display position and said MOM. You. Have. YARN.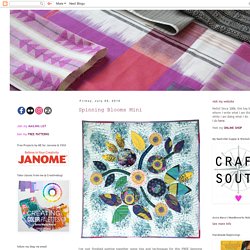 Katie Kirk Illustration
greateggspectations.net/images/Go
Simply Create Kids — Displaying Kids Artwork in a Beautiful Way!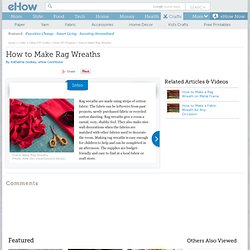 How to make an easy Rag Wreath
Rag wreaths are made using strips of cotton fabric. The fabric can be leftovers from past projects, newly purchased fabric or recycled cotton sheeting. Rag wreaths give a room a casual, cozy, shabby feel. They also make nice wall decorations when the fabrics are matched with other fabrics used to decorate the room.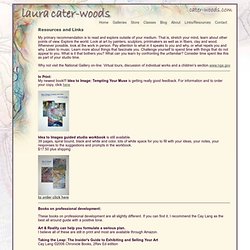 Laura Cater-Woods Textile & Fiber Artist
My primary recommendation is to read and explore outside of your medium. That is, stretch your mind, learn about other points of view. Explore the world.
Today I went shopping at Spotlight to buy fabric for the EB Children's clothes swap. We have a limit of $25 to spend on fabric to make an outfit for someone else's child. Unfortunately I found lots of yummy fabric and ended up spending $200 - oops! This first pic is fabric for the EB swap, it took me forever to decide but now that I have a pattern and the fabric I'm really happy with it. This fabric is going to be a new handbag for me, I just love the vintage look it has.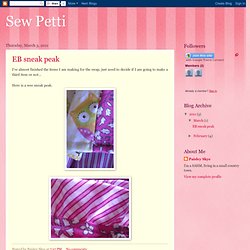 Sew Petti
Craftig / Published Stories
I have a thing for flowers that look like pom poms. Mums, allium, chive blossoms, dahlias – love 'em! Since fresh flowers aren't always in the budget, and because I have a brown thumb, I started thinking about what I could do to brighten up our apartment with flowers without actually using flowers. Soon, the idea for some sort of pom pom flower started bouncing around in my head, and this is what I came up with. How to make pom poms?