Craft
Free Bag Patterns. Make It and Love It. Links & Calculators-Soap making Supplies - Fragrance & Essential Oils for Soapmaking - Lotions & Moisturiser Ingredients, Moulds, Molds and Colours for Australians. Crafts by Amanda. Yellowtrace blog » Paper Art Extravaganza.: American artist, Jen Stark, creates three-dimensional pieces which take paper to a whole new level.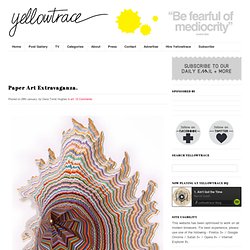 She is famous for layering paper into kaleidoscopic topographical landscapes of wild color and bold shapes. Absolutely magnificent. Books of Art by Isaac Salazar. Are you serious? Wow. Knitting Crochet Sewing Crafts Patterns and Ideas! Gelati Scoop Sugar Scrub-Soap making Supplies - Fragrance & Essential Oils for Soapmaking - Lotions & Moisturiser Ingredients, Moulds, Molds and Colours for Australians.
Customers have seen scoops of Sugar Scrub looking like scoops of Ice Cream around their local farmers markets and craft fairs and have asked us for a recipe, so here it is!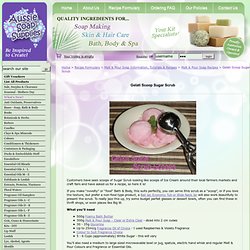 If you make "novelty" or "food" Bath & Body, this suits perfectly, you can serve ithis scrub as a "scoop", or if you love the texture, but prefer a non-food type product, a Bail Jar, Economy Tub or Wide Neck Jar will also work beautifully to present the scrub. To really jazz this up, try some budget parfait glasses or dessert bowls, often you can find these in thrift shops, or even places like Big W. What you'll need You'll also need a medium to large sized microwavable bowl or jug, spatula, electric hand whisk and regular Melt & Pour Colours and Fragrance or Essential Oils.
Note 1: Fragrance Choice – if selecting "foody" fragrances, such as Oatmeal Milk & Honey, Gingersnap, Ginger Souffle, Mint Chocolate Chip, Dark Rich Chocolate the soap mixture will discolour honey/tan colour. Lil Blue Boo. Anna Maria Horner. A selection of graphic projects.
Blogs
Knitting. Scrapbooking. Sewing. Jewelry. ColorSchemer - Online Color Scheme Generator. Katie Kirk Illustration. Greateggspectations.net/images/Go. Simply Create Kids — Displaying Kids Artwork in a Beautiful Way! How to make an easy Rag Wreath. Rag wreaths are made using strips of cotton fabric.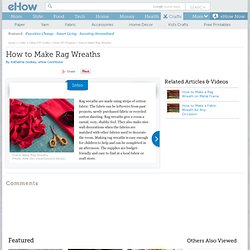 The fabric can be leftovers from past projects, newly purchased fabric or recycled cotton sheeting. Rag wreaths give a room a casual, cozy, shabby feel. They also make nice wall decorations when the fabrics are matched with other fabrics used to decorate the room. Oneprettything. Laura Cater-Woods Textile & Fiber Artist. My primary recommendation is to read and explore outside of your medium.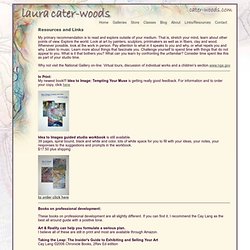 That is, stretch your mind, learn about other points of view. Explore the world. Sew Petti. Craftig / Published Stories. How to Make Pom Pom Flowers. I have a thing for flowers that look like pom poms.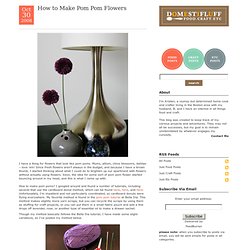 Mums, allium, chive blossoms, dahlias – love 'em! Since fresh flowers aren't always in the budget, and because I have a brown thumb, I started thinking about what I could do to brighten up our apartment with flowers without actually using flowers. Soon, the idea for some sort of pom pom flower started bouncing around in my head, and this is what I came up with. How to make pom poms?
---