Blogs
Get Organized
Face it: it's January. Dreary weather is matched only by the dreariness of a house stripped of holiday decorations. Children slog through the great dull stretch between New Year's Day and Spring Break, no longer distracted from their schoolwork by the excitements of the holiday season.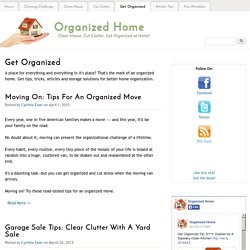 Finding the calm in the chaos.
organization: intentional cleaning - Steady Mom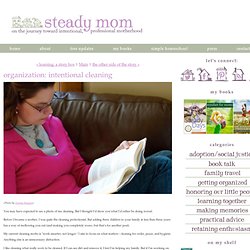 (Photo by Desirea Rodgers ) You may have expected to see a photo of me cleaning. But I thought I'd show you what I'd rather be doing instead . Before I became a mother, I was quite the cleaning perfectionist. But adding three children to your family in less than three years has a way of mellowing you out (and making you completely insane , but that's for another post).
*Insert witty blog title*
Super Organiser Mum – Organisation Tips, Articles and Advice on
The Life of a Super Organized Mum
See Jane Work | Pulling It Together
Our Lives
bright and blithe
Clutter Kickers
Organised Chaos
Shelf Reliance