Blogs
Finding the calm in the chaos.
organization: intentional cleaning - Steady Mom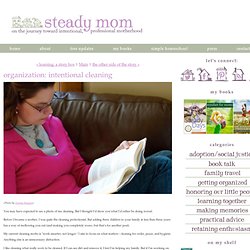 (Photo by Desirea Rodgers) You may have expected to see a photo of me cleaning. But I thought I'd show you what I'd rather be doing instead. Before I became a mother, I was quite the cleaning perfectionist. But adding three children to your family in less than three years has a way of mellowing you out (and making you completely insane, but that's for another post).
*Insert witty blog title*
Super Organiser Mum – Organisation Tips, Articles and Advice on
See Jane Work | Pulling It Together
Our Lives
bright and blithe
Clutter Kickers
Organised Chaos
Shelf Reliance