Blogs
Get Organized
No TA DA list for Tuesday or Wednesday! Tuesday was a trip to the ob (which seems to take ALL DAY with the drive) and Wednesday was all about work (then coming home exhausted!) My big WIN is that we have been spending just five minutes and a family picking up after dinner, and it is making the world of difference. Miss 7 helps us and then we go help her in her room. I think it makes her feel good to help Today's Ta-Da list will be small, compact, and what needs to be done.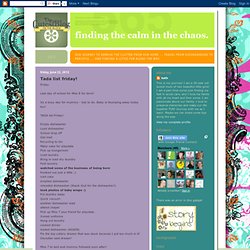 Finding the calm in the chaos.
organization: intentional cleaning - Steady Mom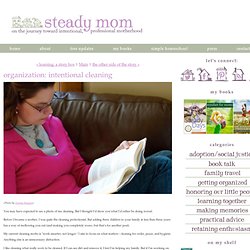 (Photo by Desirea Rodgers) You may have expected to see a photo of me cleaning. But I thought I'd show you what I'd rather be doing instead. Before I became a mother, I was quite the cleaning perfectionist. But adding three children to your family in less than three years has a way of mellowing you out (and making you completely insane, but that's for another post).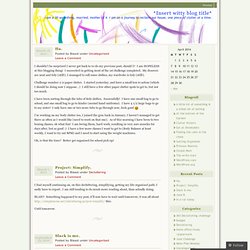 *Insert witty blog title*
March 16, 2011 I shouldn't be surprised I never got back to re-do my previous post, should I? I am HOPELESS at this blogging thing! I succeeded in getting most of the 1st challenge completed.
Super Organiser Mum – Organisation Tips, Articles and Advice on
See Jane Work | Pulling It Together
Depending on where you live, a significant percentage of you and/or your family's life could be spent in the car. At times you may even ask yourself why you bought the big fancy house and the little sports car; it should have been the other way around. Make the most of your travel time by taking some time to organize your car. Jane's List of Car Must-Haves:1) First aid kit. I'm not suggesting you be prepared to perform a roadside appendectomy.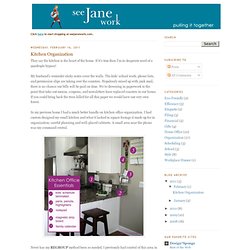 Our Lives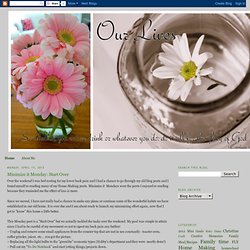 Yesterday was an emotional day for me and I did what I normally do when I feel that way: I clean and change things around (with Keith green's songs of course). It has been almost four months since we moved in and I finally got enough motivation and inspiration to tackle this task - Re-organizing the "Pantries". Because it is an old house, the pantry does not have that tall closet look.
Weathered Gray Coffee Table January 13th, 2014 I'm fixing up the little studio we have above our garage for its multipurpose use and in my quest of inexpensive furniture of course I shopped IKEA. A few weeks ago I bought an Ektorp loveseat and I also had a Hemnes coffee table sitting in the garage, plain and white and perfectly fine on its own, but I wanted to hack it into something more unique.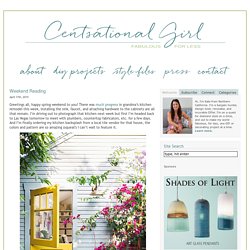 a new season – a new space In simplifying, things pondered, toddler activities on 09/23/2010 at 6:26 pm When I wrote my last post, I had no intention of it being the last one for such a very long season. I honestly can not even explain my lengthy absence from this space other than to say that life got the best of me (in a very good way) and I've spent the past months living more and blogging less.
bright and blithe
Clutter Kickers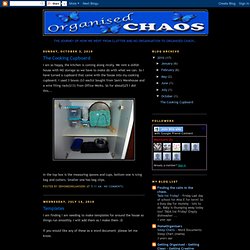 Since life is getting so busy here. I made up communication sheets to put on our fridge. That way I don't have everyone asking me a million times a day about things. I have made the following templates-Messages for...(Kept in a plastic sleeve on fridge and white board pen used, we leave messages for each other then wipe off once read.)Daily jobs- Rooms divided with a list of what needs to be done each day. Plus kids AM and PM jobs.
Organised Chaos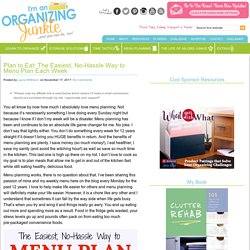 Posted by Laura on January 17, 2014 · 5 Comments Welcome! Simplify your blog reading by signing up to read my blog via RSS (get updates in a feed reader) or via email (get updates delivered daily to your inbox). Hello and happy Friday y'all. It's going to be a blue sky, sunny weekend in the positives kind of weekend for us.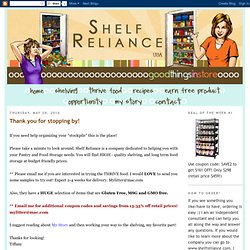 This is us, well almost all of us. Were missing one, I am due to have our 7th in July. Crazy.
Shelf Reliance