Blogs
Priya's Easy N Tasty Recipes. My Grandmother's Kitchen. Stonesoup — 5 ingredient recipes. On the weekend, Fergal and I had a lovely Saturday morning outing to our local farmers market.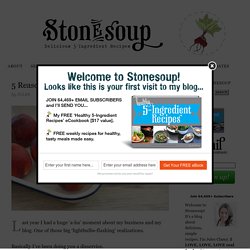 It's been ages since I had the luxury of doing our weekly shop at a real farmers market and I'd forgotten how much fun it is. I love strolling through the stalls, choosing from beautiful displays of produce. Baking = love. Fat mum slim. Life in an RV. Mummy, I can cook! Making house a home. Hot Buttered Pretzels. Simply Recipes Food and Cooking Blog. Chicks with Knives Sustainable Supper Club - CWK Los Angeles. Peruvian Cuisine. Green Tea Cupcakes with Black & White Frosting. Halloween is just around the corner so there's really no better time than now to indulge in a couple sweet treats.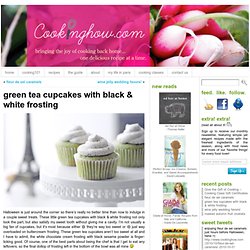 These little green tea cupcakes with black & white frosting not only look the part, but also satisfy my sweet tooth without giving me a cavity. I'm not usually a big fan of cupcakes, but it's most because either they're way too sweet or just way overloaded on buttercream frosting. These green tea cupcakes aren't too sweet at all and I have to admit, the white chocolate cream frosting with black sesame powder is finger-licking good.
The Food Librarian. Tuesdays with Dorie. Berlin's Whimsy - The Danish Baker. And then I worked as a baker at a small, artisan bakery.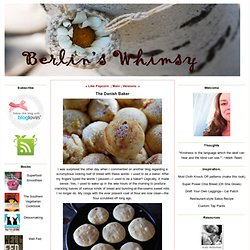 Initially, I envied the owner of the bakery. I only worked two days a week during the summer tourist months, allowing her a few days off. But there was one caveat to my baking aspirations: I am not a morning person. In fact, I take to early mornings like a slug takes to a salt lick. And in my third season of baking, I realized my inner clock would never adjust. Jell-o. Valentine's Day is the most romantic day of the year.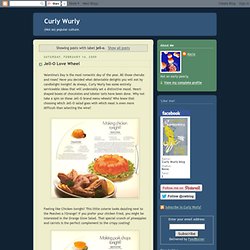 All those cherubs and roses! Have you decided what delectable delights you will eat by candlelight tonight? As always, Curly Wurly has some entirely serviceable ideas that will undeniably set a distinctive mood. The Cookbook Challenge starts next week 16/11/09. Eggbeater. The Hunger. Exclusively Food. The Pioneer Woman | Ree Drummond. Smitten kitchen. Playing House. Eat, Live, Run. Dinner: A Love Story. From Karen's Kitchen - an online resource for all who love to bake and entertain. Planning With Kids — 2 parents, 5 kids, organised chaos. 52 Cupcakes: Cupcakes and Layla...What more could anyone want?
---