Blogs
Twice a month am introducing newbie bloggers to this immense blogging virtual world, just to showcase their blogs with their guest posts they prepred specially for me and i named the event as Rendez vous with a foodie. Many new fellow bloggers came towards me to join this event and shared their fabulous dishes since ever i started this event. Happy that this event is going successfully since a year. I came to know more about my guest hosts through their replies they shared for my questions along with their guestposts. Each and every posts of my guest hosts are unique in their own way. Blogging,this immense virtual world is definitely very close to my heart, i gained a bunch of good friends, well wishers and many blogger sisters.
Priya's Easy N Tasty Recipes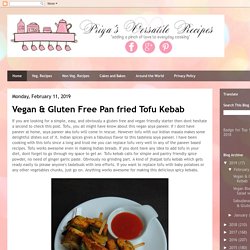 My Grandmother's Kitchen: Recipes for Love, Life, Happiness and Food from Grandmothers Around the World – The Perfect Gift for Your Family. My Grandmother's Kitchen® is more than just a cookbook. It celebrates the lives of grandmothers from around the world and shares their special recipes for life as well as the delicious food that has been passed down through generations. Full of inspirational stories, hard-won words of wisdom, stunning photography and delicious global cuisine, My Grandmother's Kitchen® also allows you to write your own ending - with a chapter devoted to preserving the life, wisdom and recipes of a special grandmother or mother in your own life to keep for future generations.
My Grandmother's Kitchen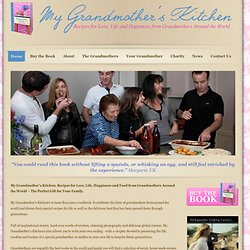 stonesoup — 5 ingredient recipes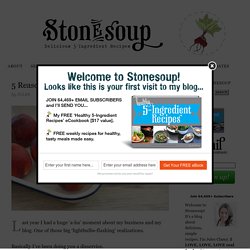 On the weekend, Fergal and I had a lovely Saturday morning outing to our local farmers market. It's been ages since I had the luxury of doing our weekly shop at a real farmers market and I'd forgotten how much fun it is. I love strolling through the stalls, choosing from beautiful displays of produce.
baking = love
Not to get all Nigella on you or anything but this stuff is like crack. (Too soon??) It's creamy, salty-sweet, peanutty perfection. And so gosh darn addictive it really should be illegal. Oh, and did I mention it only takes like 10 minutes to make?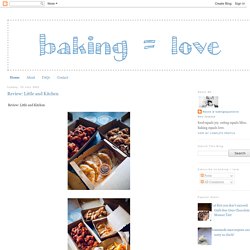 fat mum slim
Life in an RV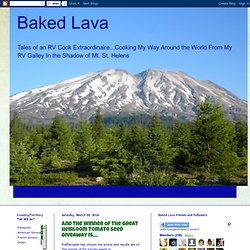 My gardening season for 2014 has begun. It all started with this notebook this last winter. I have gotten into trading seeds and in a big way. My goal for this year, after getting permission to install raised garden beds, was to grow all of our produce. If you've read Baked Lava for any length of time, you'll know that every single year, I do have a container garden, but nothing on the level that I'm going to attempt to have this year. Here are a couple of the old planters that you may recognize from years past that I had in the RV park in Longview.
Mummy, I can cook!
It's going to be a thing now isn't it? Me apologising at the start of every blog post for being away for too long. (Sorry) I've been wandering around again.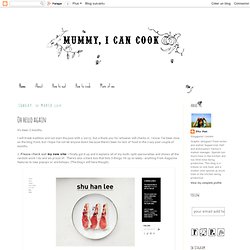 wow, i can't believe i actually finished a project! i've been kind of thrown off my groove with having a new baby, but now that he is kind of on a nap schedule, i might be able to get back into doing some more projects! i saw this heart felt wreath from the idea room. i told myself i wasn't going to mess with valentine decorations, but i couldn't resist this wreath. and when i found the styrofoam heart at our local craft store for 50% off, this project was calling my name. i even had the felt and straight pins on hand. it really is super easy to make! go here for directions on how to make one for yourself!
Making house a home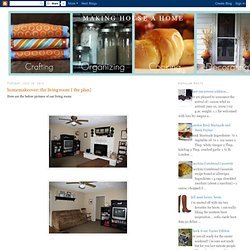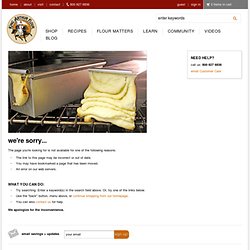 The page you're looking for is not available for one of the following reasons: The link to this page may be incorrect or out of date. You may have bookmarked a page that has been moved. An error on our web servers. what you can do: Try searching.
Hot Buttered Pretzels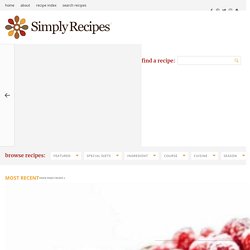 Simply Recipes Food and Cooking Blog
Ham and asparagus strata, with rustic bread, egg, Gruyere cheese, milk, cream, ham, and asparagus Perfect for holiday entertaining, glazed baked ham with sweet-hot-honey-mustard or honey-thyme glaze. Pacific black cod (sable fish) cooked in a broth of sake, rice vinegar, soy sauce and oil
Chicks with Knives Sustainable Supper Club - CWK Los Angeles
Peruvian Cuisine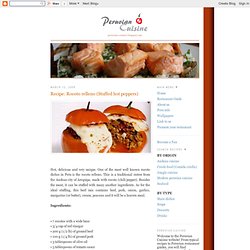 Hot, delicious and very unique. One of the most well known rocoto dishes in Peru is the rocoto relleno. This is a traditional entree from the Andean city of Arequipa, made with rocoto (chili pepper). Besides the meat, it can be stuffed with many another ingredients. As for the ideal stuffing, this beef mix contains beef, pork, onion, garlics, margarine (or butter), cream, peacans and it will be a heaven meal. Ingredients:
Green Tea Cupcakes with Black & White Frosting
Halloween is just around the corner so there's really no better time than now to indulge in a couple sweet treats. These little green tea cupcakes with black & white frosting not only look the part, but also satisfy my sweet tooth without giving me a cavity. I'm not usually a big fan of cupcakes, but it's most because either they're way too sweet or just way overloaded on buttercream frosting. These green tea cupcakes aren't too sweet at all and I have to admit, the white chocolate cream frosting with black sesame powder is finger-licking good.
The Food Librarian
Amazon Fresh Los Angeles Home Delivered Groceries Experience I'm in the midst of a 30-day free trial for Amazon Fresh, and a couple people asked about it so I thought I'd post my experience so far. Amazon Fresh is home delivered groceries.
Tuesdays with Dorie
Berlin's Whimsy - The Danish Baker
And then I worked as a baker at a small, artisan bakery. Initially, I envied the owner of the bakery. I only worked two days a week during the summer tourist months, allowing her a few days off. But there was one caveat to my baking aspirations: I am not a morning person. In fact, I take to early mornings like a slug takes to a salt lick. And in my third season of baking, I realized my inner clock would never adjust.
Valentine's Day is the most romantic day of the year. All those cherubs and roses! Have you decided what delectable delights you will eat by candlelight tonight? As always, Curly Wurly has some entirely serviceable ideas that will undeniably set a distinctive mood.
jell-o
The Cookbook Challenge starts next week 16/11/09
eggbeater
The Hunger
Exclusively Food
The Pioneer Woman | Ree Drummond
smitten kitchen
Playing House
Eat, Live, Run
Dinner: A Love Story
From Karen's Kitchen - an online resource for all who love to bake and entertain
Planning With Kids — 2 parents, 5 kids, organised chaos
52 Cupcakes: Cupcakes and Layla...What more could anyone want?