Blogs
Jenallyson - The Project Girl - Fun Easy Craft Projects including Home Improvement and Decorating - For Women and Moms
April 1st, 2014 I had so much fun a few months ago (amid lots of house craziness, of course) designing a new paper line for My Mind's Eye. I got to see the actual product last week for the first time, and I was just completely floored at how beautiful everything turned out. Of course I had to wait until MME released the line, and today they did on their blog. So check out the My Mind's Eye blog for lots of images (including the papers, which I don't have yet), and they also are doing a big GIVEAWAY. So go over there for your chance to win!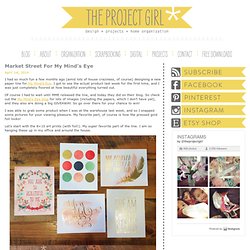 It's the beginning of a new month, which means MORE new releases, MORE promotional sales, MORE announcements . . . and just MORE of everything, including the crazies. First off, though, I want to make sure that all of my visitors (hello, visitors!) get what they came here for, but I hope you stick around and read ALL the way to the bottom, because you just might find something else you are interested in!
Kelleigh Ratzlaff Designs DIY Papercraft Templates for Stampers and Crafters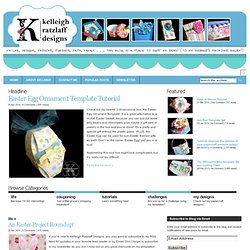 Freckles & Purls
Well, the cowl design I was working on is now in time-out. I'm not 100% happy with it (I think a change in the yarn will help) so I'm going to revisit it towards the end of summer and get it out in time for fall. I can't think about cowls right now anyway! Spring has sprung here in Mississippi! And this warmer weather makes me crave more lace!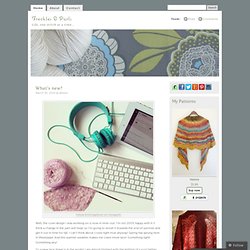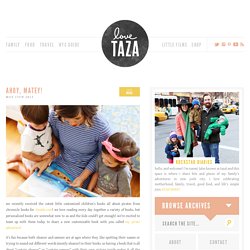 rockstar diaries
today we have teamed up with our partner, naturebox, to giveaway a 6-month snack subscriptions to two lucky readers! (details at the end of this post.) so far on this family trip, we have clocked in something like 15+ hours of travel time in the car (not including the plane, just talking time buckled up on the good old fashioned highway…) that's a lot of time on the road for a family that doesn't even own a car back home in manhattan. for the most part, it's been alright. in my opinion, in order to have a successful road trip of any kind, you need three things. one:: good company, two:: good music, and three:: lots and lots of good snacks! while i'm usually stocking up on junk food and soda for the car, i am proud to say i've been working hard on ditching these kinds of food habits for better ones over the past several months. we brought along a bunch of fresh veggies and fruit and several snack bags from naturebox for the drive this trip and so far they have been a huge hit!
Handmade Goodness for Contemporary Gift Giving & Party Plannin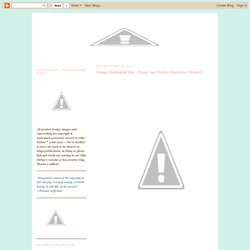 Finally August is here! Gee, soon will be holiday season with the Halloween then the Thanksgiv......ok better not go there. Let's enjoy August for now, when the summer is hot and that it's our BIRTHDAY MONTH too...yay!!!!! This coming August 14th is our 3rd birthday (still small but we are growing) We're so excited and grateful for that wonderful three years of creating handmade cuteness to all of you. Well as a small company with small of everything (tiny office, limited budget and staff), it's not all easy breezy journey to stand tall to this day. When we first started, we're simply nothing -- we were just another crafters popped up on the internet selling oh that kind of felt stuffies.
We've been making an effort to save money and the environment here at Nerd HQ. (Okay, mostly money, but the environmental impact is a great bonus.) Hubby takes a cup of coffee to work every day, and for a long time we relied mostly on disposable travel cups. We had re-usable mugs, but since they had to be hand washed they frustrated me.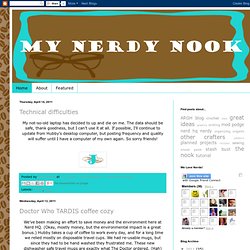 My Nerdy Nook
lizard & ladybug
I know it's almost Easter BUT I wanted to share the fun party we had to celebrate St. Patrick's Day! a little background: I've wanted to have a messy art party for the longest time.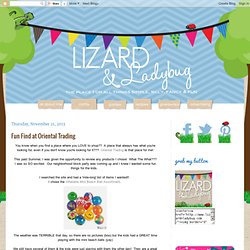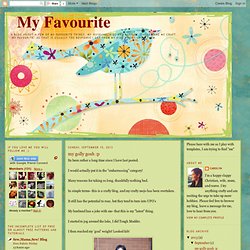 Its been rather a long time since I have last posted. I would actually put it in the "embarrassing" category! Many reasons for taking so long, thankfully nothing bad.
My Favourite
poppytalk
If you were around this past weekend, you may have noticed our instagram revealing our newest venture, bringing our online world into the real world! We're super excited about this next and what seems like a natural progression of our Poppytalk world. Our new shop and workshop space, called Poppytalk will open it's doors early May where we will continue to support the handmade community with a curated selection of local and internationally-made goods from some of our favorite makers we have come to know these past 9 years online. We also will be carrying a bit of vintage (to fulfill that bit of retro addiction) along with the odd guitar or two!
a little house by the big woods
Mid-April, right in the midst of our daily online bird watching, I was washing dishes when I happened to glance up and spot a commotion amongst the cows. I paused for a moment and watched. There seemed to be something foreign moving just inside the fence. As I watched, a saw a white head bob around, and huge wings flapping along the ground. "Oh!"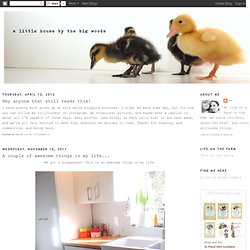 Monday Artday
Obviously, Monday Artday is dead and it ain't coming back. I loved this blog. I loved contributing and I loved the participation. It always felt friendlier than Illustration Friday - more intimate, not as vast and stark. But, everything must come to an end, I suppose. Now here comes the shameless self-promotion part: I contribute regularly to my own illustration blog and I have another blog, It's Been A Slice, where I ramble on about almost anything.
Ucreate
For the Christmas season I made my children I SPY Christmas Ornaments. My kids loved them so much that I thought I would make some I SPY EASTER EGGS for their Easter Baskets. When I found some big plastic eggs with clear tops at Walmart I was thrilled! These would be absolutely perfect for an I SPY toy. After a quick trip to the craft store, I was ready to get started.
The Idea Room: About Me
Welcome to The Idea Room. I hope you enjoy what I share here. My name is Amy Huntley and I am married to Mr.
Nuts About Sketches
Fiddlesticks - My crochet and knitting ramblings.
This week I have had the pleasure of enduring the tempers of some of those around me. It has been a little more than I can really deal with driving me to tears a couple times. Oh, I can just put up a good face and keep pushing forward, but truthfully it is so depressing. Why do people do this?
s.b.creatively
my happy little life
Deena Rutter
A Beautiful Mess
grt published in a scrapbooking magazine
How-Tuesday: Pillow With Rosette Clusters From Felt Furnishings
Where Women Create
Bella Dia
abbey-oyster-white-kitchens
The Crafty Crow
i need inspiring please.
My Poppet - wear play give
Monster Crochet
DOEHLER DAYS