Sustainability
Garbology. Featured Activity: Waste-Less Lunch Lead your students in learning about natural resources used in common packaging materials.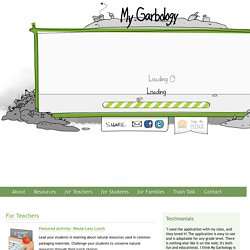 Challenge your students to conserve natural resources through their lunch choices. Check out this and other Garbology lessons for the classroom » Featured Activity: Conduct a Waste Assessment Do you know how much waste your school puts in landfills each week? SPeAR. Integrated Thinking — Arup. An interactive game exploring what sustainability means and how it relates to our homes. Garbology.
Ten Activities and Videos for Earth Day. This Sunday is Earth Day.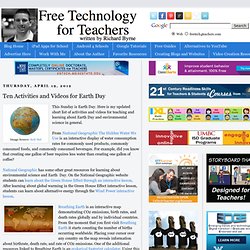 Here is my updated short list of activities and videos for teaching and learning about Earth Day and environmental science in general. From National Geographic The Hidden Water We Use is an interactive display of water consumption rates for commonly used products, commonly consumed foods, and commonly consumed beverages.
---