Communities
Teaching Without Walls: Life Beyond the Lecture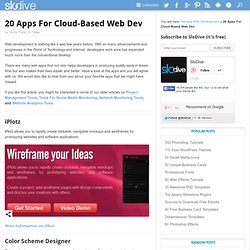 20 Awesome Apps For Cloud-Based Web Dev
Web development is nothing like it was few years before. With so many advancements and progresses in the World of Technology and internet, developers work area has expended much more than the conventional desktop. There are many web apps that not only helps developers in producing quality work in lesser time but also makes their lives easier and better. Have a look at the apps and you will agree with us. We would also like to hear from you about your favorite apps that we might have missed. If you like this article, you might be interested in some of our older articles on Project Management Tools , Tools For Social Media Monitoring , Network Monitoring Tools , and Website Analytics Tools .
dera.ioe.ac.uk/3886/1/3886_DFE-RR132.pdf
Number of items at this level: 78 . 157 Group British Educational Communications and Technology Agency 157 Group, corp creators. (2009) Pushing the boundaries of technology : towards a future vision for the innovative use of technology in Fe colleges : a report of a joint seminar held by Becta and the 157 Group on 5 October 2009. Atkins British Educational Communications and Technology Agency (BECTA) Atkins, corp creators. (2009) Becta : the current technology and inclusion landscape : final report.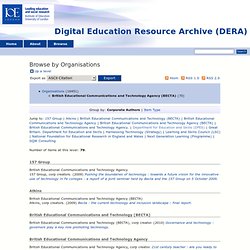 Browse by Organisations - Digital Education Resource Archive (DERA)