Image search
zoo-m.com
Image search feeling words
Digitale Bildbearbeitung leicht gemacht Posted by admin Posted in Digitales Posted on 07-12-2011 Beinahe alle Spielarten, die die digitale Bildbearbeitung möglich macht, sind mittlerweile auch für die Anwender zu Hause verfügbar.
Thank you for using GazoPa services. GazoPa.com started at TechCrunch50 in September 2008 and has grown to more than 90,000 unique users per month. However, we have decided to put our time and efforts to BtoB business and have discontinued our BtoC services on June, 2011.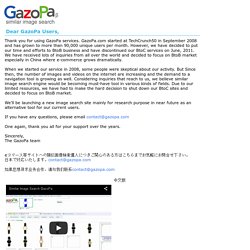 Picture & Image Search Engines
Ithaki Metasearch: Search intelligently hundreds of Search Engines with ONE click! Fast!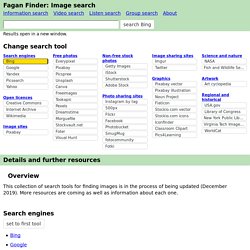 Image Search Engines
Please Note Many images that you can find on the Internet are not free. Before using any image, please read the website for usage/rights information, even if this page says the images are free.