Love
Get flash to fully experience Pearltrees
Anatomy of a Kiss He asked if he could kiss me when he heard I'd never had the experience. I asked him why. He'd also heard I had no interest in it. He leaned closer to me, trapping my eyes with his, and said he'd be honored to be my first. Someone has to be my first, a voice whispered in my head.
Trending | Month | New Archives Upload Troll MEME Generator is back online! Create MEME's now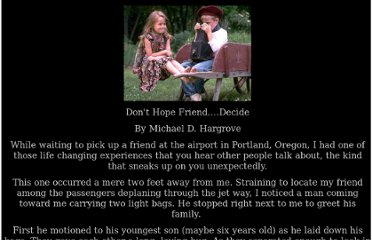 I t ' s N o w O r N e v e r Don't Hope Friend....Decide By Michael D. Hargrove While waiting to pick up a friend at the airport in Portland, Oregon, I had one of those life changing experiences that you hear other people talk about, the kind that sneaks up on you unexpectedly.
Anatomy of a Courtship source Posted in Love Comments
"Chesterfield says, 'Civility is particularly due to all women; and, remember, that no provocation whatsoever can justify any man in not being civil to every woman; and the greatest man would justly be reckoned a brute if he were not civil to the meanest woman. It is due to their sex, and is the only protection they have against the superior strength of ours; nay, even a little is allowable with women; and a man may, without weakness, tell a woman she is either handsomer or wiser than she is'" Martine's Handbook, 1866 "When entering a crowded streetcar, a lady should leave the door open. It is quite permissible for her to appropriate the seat of the man who gets up to close it" The Cynic's Rules of Conduct, 1905 "A gentleman will assist a lady over a bad crossing, or from an omnibus or carriage, without waiting for the formality of an introduction.
By Heeren Tanna on Aug 15, 2012 in Love Poems , Love Quotes , Love SMS Shayari I love the way we finish each other's sentences. I love the way I know you'll never give up on me. I love the fact that I wouldn't ever give up on you.
If you're married or in a serious relationship, you're no stranger to the phrase, "I love you." You can say those 3 little words to your partner one million times, but we all know that it has to be followed up with action. Showing love isn't an exact science. We all speak different , so you may show love in a way that your spouse doesn't understand (and vice versa).