Films (mainly short)
Shorts Bay - Life in Short Films - Watch Best Short Films Online. Short Film | The Butterfly Circus. IMDB Top 250 - Watch Online - Details Published on Wednesday, 19 March 2014 19:29 Happy Nowrouz to all friends, well-wishers and supporters of a free and democratic Iran and the Iranian Resistance movement.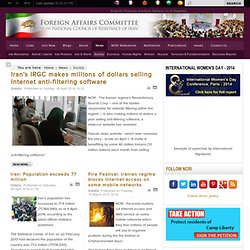 Our best wishes to you in this coming year, and for a free Iran, where all vestiges of the current ruling regime's inhumane oppression, execution, torture, religious and gender based discrimination, export of terrorism, and support for dictators and oppressors around the world, will be washed away, and where Iranians will be free to enjoy the potential of their inalienable right to life, liberty, and prosperity. We also wish for the safety of the brave members of PMOI residing in Camp Liberty, who have sacrificed much to bring freedom and democracy to their beloved country and are today the source of inspiration for all Iranians. Struck The Film. The Home Of Broken Saints.
Gentlemens Duel - at CyberThing.net. Drunk History vol. 1 - Featuring Michael Cera.
---