Programming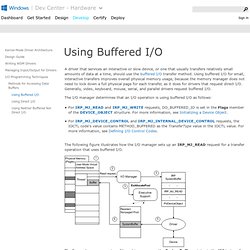 The I/O manager determines that an I/O operation is using buffered I/O as follows:
Using Buffered I/O (Windows Driver Kit)
Mark Watson, Ruby and Java Consultant and Author
Package Index : SIP 4.12.1
Package Index > SIP > 4.15.4 Not Logged In Status Nothing to report Python extension module generator for C and C++ libraries SIP is an extension module generator similar to SWIG but is specifically designed for creating Python modules.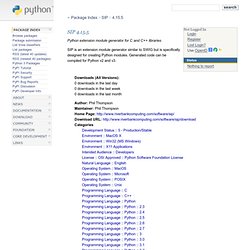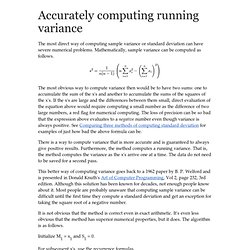 Accurately computing running variance
The most direct way of computing sample variance or standard deviation can have severe numerical problems.
Shared libraries are libraries that are loaded by programs when they start. When a shared library is installed properly, all programs that start afterwards automatically use the new shared library. It's actually much more flexible and sophisticated than this, because the approach used by Linux permits you to: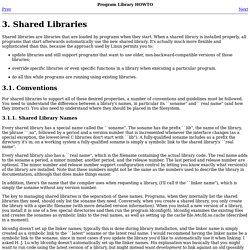 Shared Libraries
brainSCANr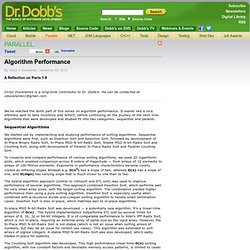 By Victor J.
Algorithm Performance | Dr. Dobb's and Intel Go Parallel Programming
Wotsit.org
Tek-Tips Forums
Coming from a background in Pascal and C, during the 1990s, like most others, I became infatuated with Object-Oriented programming. I thought they were really on to something. It seemed intuitive.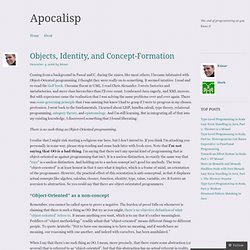 Objects, Identity, and Concept-Formation « Apocalisp
Performance difference between C++ and C# for mathematics
Ask any kid what Facebook is for and he'll tell you it's there to help him make friends. What else could he think?
Douglas Rushkoff: Why Johnny Can't Program: A New Medium Requires A New Literacy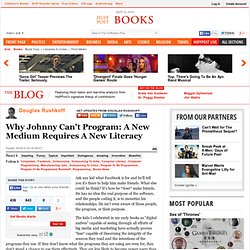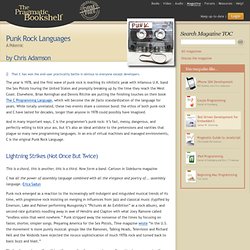 That C has won the end-user practicality battle is obvious to everyone except developers. The year is 1978, and the first wave of punk rock is reaching its nihilistic peak with infamous U.K. band the Sex Pistols touring the United States and promptly breaking up by the time they reach the West Coast. Elsewhere, Brian Kernighan and Dennis Ritchie are putting the finishing touches on their book The C Programming Language, which will become the de facto standardization of the language for years.
The Pragmatic Bookshelf
Initially everyone sucks at programming.
10 Reasons Why People Initially Suck at Programming | Talk Binary