Jonathangardner
Jonathan Gardner
We've had some really beautiful days here lately. Recently, I made a small kitchen rug for Jon's mom. I like crochet because it's very forgiving. And it's quick. And fun. And relaxing.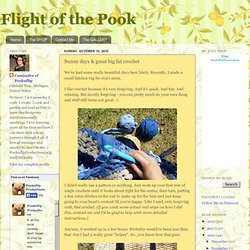 Posted by Rebecca D. Dillon | | So, I guess it's time to fess up I quit going to the gym. It's not that I couldn't cut it, but really, I prefer to do things quietly in the fortitude of my own home. Plus, if I had my significant other tell me how to breath properly one more time, it was going to bring our newly mended relationship to a crumbling halt.
A mossy situation. DIY terrariums and more.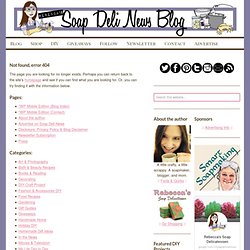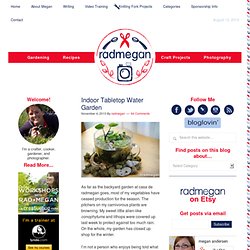 As far as the backyard garden at casa de radmegan goes, most of my vegetables have ceased production for the season. The pitchers on my carnivorous plants are browning. My sweet little alien-like conophytums and lithops were covered up last week to protect against too much rain. On the whole, my garden has closed up shop for the winter. I'm not a person who enjoys being told what to do (you're not the boss of me Mother Nature!!)
Ahoy there Hipster Homers! I'm Julie and I'm the very first guest blogger on this fine site. Today's project involves breaking stuff, plants, found objects, and miniatures. Fun, right? Let's get started! We're going to go through the steps to create your very own little terrarium.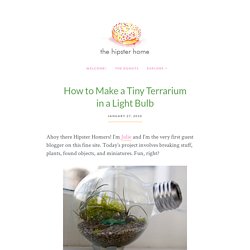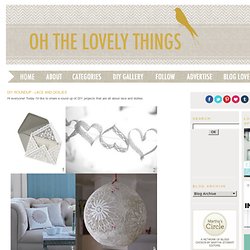 Hi everyone! Today I'd like to share a round up of DIY projects that are all about lace and doilies. 1. DIY Lace Paper Enveloppe - Tutorial here 2. DIY Lace Hearts Garland - Tutorial here