Offline Marketing
Le 8 septembre 2011 à 15:27 par Ludivine D. Publicité Manix fait sa rentrée tout en finesse.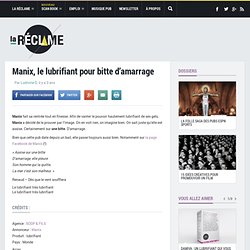 Pub Manix : assise sur une bitte d'amarrage
Afin de s'adresser à la fois aux enfants et aux adultes, la marque Lego utilise dans ses publicités la notion d'imagination.
Lego s'affiche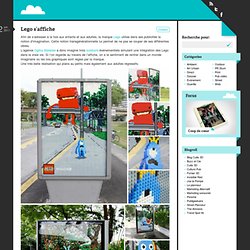 Le « Bon à tirer », vous connaissez ?
Les magasins Target et l'Association NEA Read Across America ont tissé un partenariat ayant pour vocation de faire aimer la lecture aux enfants. Cette cause qui, pour beaucoup, semble perdue ne l'est pas pour la marque qui a acheté 25.000 livres du fameux Dr. Seuss – personnage principalement connu en France grâce au film Horton .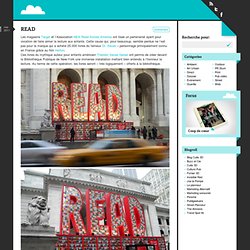 READ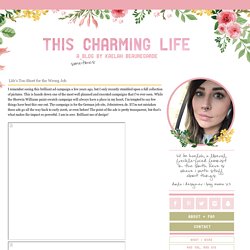 I remember seeing this brilliant ad campaign a few years ago, but I only recently stumbled upon a full collection of pictures. This is hands down one of the most well planned and executed campaigns that I've ever seen. While the Sherwin Williams paint-swatch campaign will always have a place in my heart, I'm tempted to say few things have beat this one out.
Life's Too Short for the Wrong Job
Le buzz de www.voiture-volee.com dévoilé
[je metterai certainement à jour cet article quand je croiserai d'autres exemples. Si vous en croisez vous aussi d'autres, partagez-les avec nous dans les commentaires et je les intégrerai au fur et à mesure!] En me baladant dans les rues de Montréal, je suis tombé comme @jefflizotte sur ça:
Promotion Offline des Réseaux Sociaux: des Exemples?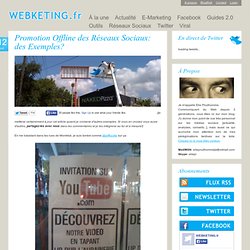 If you are buying a condom in a drugstore, chances are, all people who have seen you holding the product, are all staring at you with inquisitive eyes.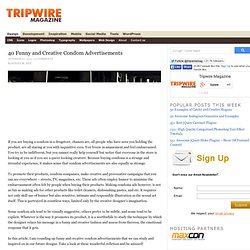 40 Funny and Creative Condom Advertisements
10 creative shopping bag designs
We are so overwhelmed with advertising everywhere that it becomes hard for creative agencies to make ads that stand out. Guerilla advertising is a great way to make unusual, surrealistic visuals and situations that passers by will remember.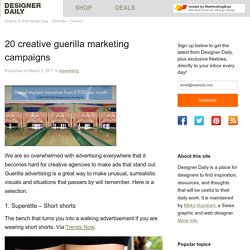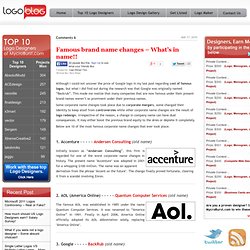 Although I could not uncover the price of Google logo in my last post regarding cost of famous logos , but what I did find out during the research was that Google was originally named "Backrub". This made me realize that many companies that are now famous under their present brand names weren't so prominent under their previous names. Some corporate name changes took place due to corporate mergers , some changed their identity to keep aloof from controversies while other corporate name changes are the result of logo redesign .
Famous brand name changes –What's in name!!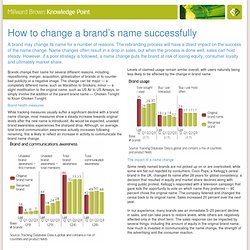 Millward Brown
How to change a brand's name successfully A brand may change its name for a number of reasons. The rebranding process will have a direct impact on the success of the name change.