Misc
The Difference Between Web Reporting And Web Analysis. Five Signs You're Losing a Sale -- And How to Save It. Marla Kaye could not afford to lose this deal.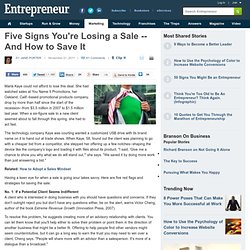 She had watched sales at You Name It Promotions, her Oakland, Calif. -based promotional products company, drop by more than half since the start of the recession--from $3.5 million in 2007 to $1.5 million last year. When a six-figure sale to a new client seemed about to fall through this spring, she had to act fast. The technology company Kaye was courting wanted a customized USB drive with its brand name on it to hand out at trade shows. When Kaye, 58, found out the client was planning to go with a cheaper bid from a competitor, she stepped her offering up a few notches--shaping the device like the company's logo and loading it with files about its product.
Managing Stress - Fight or Flight clip. Looking for a job? Social media is now your resume - What's Trending - CBS News. Une guerre de post-it en plein cœur de Paris - une vidéo Actu et Politique. Product vs Project Manager. 12 Most Ridiculous Job Titles in Social Media - 12 Most. Let's first frame this post with the question: Why do businesses assign job titles to individuals?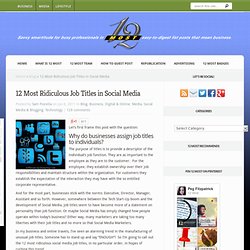 The purpose of titles is to provide a descriptor of the individual's job function. They are as important to the employee as they are to the customer. For the employee, they establish ownership over their job responsibilities and maintain structure within the organization. The Org Charts Of All The Major Tech Companies (Humor)
---