Culture
Une version du Cri, du peintre norvégien Edvard Munch, a été adjugée mercredi soir 119,92 millions de dollars (91 millions d'euros) à New York, devenant l'œuvre d'art la plus chère jamais vendue aux enchères.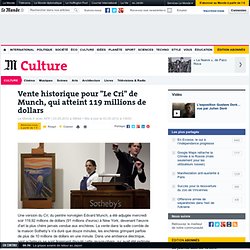 vente-historique-pour-le-cri-de-munch-qui-atteint-119-millions-de-dollars_1694487_3246.html?utm_source=dlvr
Les stations de métros (ré-)interprétées
Dans les années 90, un photographe nommé Janol APIN a eu l'excellente idée de mettre en scène, le nom des stations de métro. Des photos pleines d'humour, pleines de clin d'oeil, sont reprises dans un livre "Metropolisson" que nous vous conseillons vivement.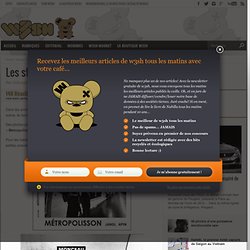 Artist Alexa Meade turns subjects into breathing canvases
The World's 50 Best Restaurants 1-50 No.1 El Celler de Can RocaGirona, Spain No.2 NOMACopenhagen, Denmark No.3 Osteria FrancescanaModena, Italy No.4 MugaritzSan SebÁstian, Spain No.5 Eleven Madison ParkNew York, USA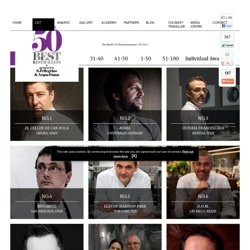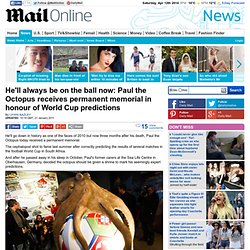 By Lewis Bazley UPDATED: 10:18 GMT, 21 January 2011
Paul the Octopus gets memorial 'Paul Corner' in honour of World Cup predictions
11 000 billets de 1 dollar pour réaliser une sculpture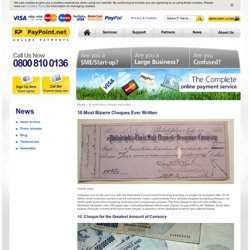 Home » 10 most bizarre cheques ever written
10 most bizarre cheques ever written | PayPoint.net
Une carte du monde sans frontières
A quoi pense un homme lorsqu'il ne pense pas au sexe?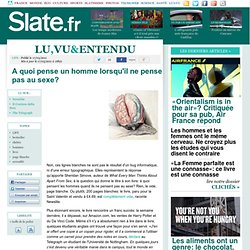 Non, ces lignes blanches ne sont pas le résultat d'un bug informatique, ni d'une erreur typographique.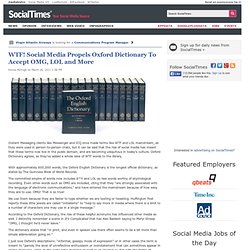 Instant Messaging clients like Messenger and ICQ once made terms like WTF and LOL mainstream, as they were used in person-to-person chats, but it can be said that the rise of social media has meant that these terms now live in the public domain, and are becoming ubiquitous in today's culture.
WTF! Social Media Propels Oxford Dictionary To Accept OMG, LOL and More
En cas de soulèvement au Khemed, le reporter serait du côté du pouvoir.
Tintin & Les Emirs (Printemps de Jasmin)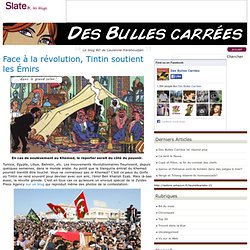 Tintin au Congo (à poil)
by Vijay Govindarajan | 9:08 AM March 17, 2011 This post is part of HBR's special issue on failure. This post was written with Mark Sebell and Jay Terwilliger, managing partners at Creative Realities, Inc. a Boston-based innovation management collaborative. There are three variables in the innovation equation: Innovation = ƒ(Strategy + Creativity + Execution) The need to experiment and fail inexpensively in Execution is where most of the focus is these days. Ironically, the relatively low risk and low cost of experimenting with seemingly dead ideas during Creativity is still one of the keys to lowering the high risk, high cost and high rate of failure in Execution.
The Positive Power of Failure - Vijay Govindarajan Video of the day | Street art à la Lego
Paris vs New York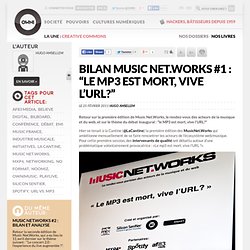 Retour sur la première édition de Music Net.Works, le rendez-vous des acteurs de la musique et du web, et sur le thème du débat inaugural : "le MP3 est mort, vive l'URL?" Hier se tenait à la Cantine (@LaCantine) la première édition des MusicNet.Works qui ambitionne mensuellement de se faire rencontrer les acteurs de l'écosystème web/musique. Pour cette première session, des intervenants de qualité ont débattu autour d'une problématique volontairement provocatrice : «Le mp3 est mort, vive l'URL ?».
Bilan Music Net.Works #1 : "Le MP3 est mort, vive l'URL?" » Article » OWNImusic, Réflexion, initiative, pratiques
Rubik's Cube : 7 sites pour vous aider à le résoudre
Mercredi 23 février
Un article de Wikipédia, l'encyclopédie libre. C'était généralement le 3e jour du mois de brumaire dans le calendrier républicain français, officiellement dénommé jour de la poire. 23 octobre - 24 octobre - 25 octobre
24 octobre
La gastronomie française, patrimoine de l'Humanité
Les adultes adorent, les enfants s'ennuient souvent devant l'interminable défilé d'assiettes: entrée, plat, fromage, dessert, digestif...
Le Big Mac de Mc Donald's transfiguré