Clash of the Titans : Google vs Facebook vs Apple vs ...
'Tis the season of the IPO. So far, 2011 has seen companies like LinkedIn, Pandora, Yandex, Zillow, and RenRen come to market. As you've heard, Groupon and Zynga are next up in the IPO pipeline, with both companies arriving on public markets within weeks of each other.
Groupon Vs. Zynga: Which Company Will Be More Valuable Post-IPO?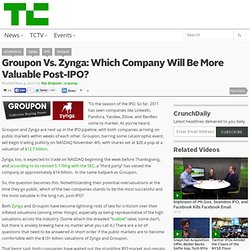 « Social Media Around the world 2011″. Cette étude réalisée par le cabinet InSites Consulting et publiée il y a déjà 4 semaines est, à tord, passée inaperçue. Statistiques, tendances, zoom… Le rapport propose un état des lieux très détaillé et illustré des usages des médias sociaux à travers le monde. Riche de plus de 160 pages, voici une sélection des données les plus marquantes: Plus de 70% des internautes dans le monde utilisent les réseaux sociaux. La quasi-globalité de la population internet connaît l'existence de Facebook.
[Etude] L'état des lieux des médias sociaux à travers le monde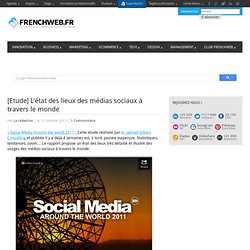 Klout now factors in YouTube activity as part of its scoring system for social influence.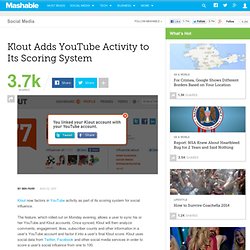 YouTube Users: Klout Is Here
Microsoft vs. Apple infographic details rivalry from inception to global domination
les boutons « Follow » Twitter, Google +1 et Youtube
En ce moment, de nouvelles fonctionnalités sociales sont proposées par les principaux acteurs du web… Twitter, Google et même Youtube !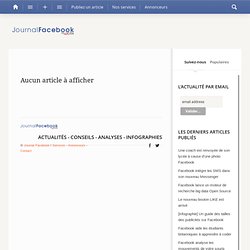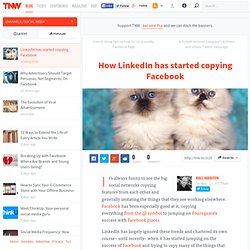 How LinkedIn has started copying Facebook - Social Media
It's always funny to see the big social networks copying features from each other and generally imitating the things that they see working elsewhere. Facebook has been especially good at it, copying everything from the @ symbol to jumping on Foursquare 's success with Facebook places . LinkedIn has largely ignored these trends and chartered its own course– until recently– when it has started jumping on the success of Facebook and trying to copy many of the things that make Facebook the huge success that it is today.
This domain is available through Go Daddy Auctions ® !
Location-Based Services: Foursquare vs. Facebook Places | Evolve Greenville
Microsoft caught up with the present today with the launch of Office 365 , a suite of its well-known Office software tailored for the cloud.
Microsoft launches Office 365, its Google Apps killer