Business Strategy & Best Practices Twitter
The Power Of Hashtags On Twitter
Hashtags are the world's chat room. Where else can you hop on the phone or computer and have an instant, passionate conversation about something that shares a hashtag?
Une étude de l'Institut Mc Kinsey avait proposé de classer les clients présents sur les réseaux sociaux en 7 groupes. Accrocs, explorateurs, pragmatiques, communicants, info-glaneurs, marchandeurs, monomaniaques, ces clients peuvent prendre différentes formes.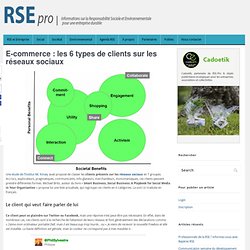 5 Tools to Be More Efficient on Twitter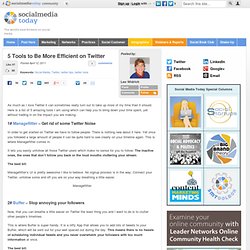 As much as I love Twitter it can sometimes really turn out to take up more of my time than it should. Here is a list of 5 amazing tools I am using which can help you to bring down your time spent, yet without trading in on the impact you are making: 1# Manageflitter – Get rid of some Twitter Noise
Twitter is developing a new kind of profile page for business accounts, similar to Facebook Pages, according to London-based Sarah Shearman of BrandRepublic The report was based on conversations with multiple unnamed sources familiar with the plans. Shearman's report indicates that the pages will provide more space than currently offered for brands to communicate with visitors. "Chief Executive Dick Costolo, and Adam Bain, president of revenue, are leading the push to create fresh revenue streams," Shearman writes. (Update below the fold.) Marketers we spoke to tonight expressed support for the idea; Twitter has not yet responded to our request for comment.
Twitter to Offer Brand Pages Like Facebook's, Report Says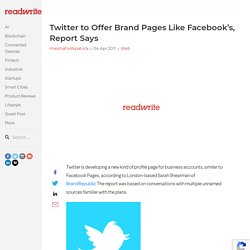 Marketing Twitter - Advertising
Measuring your Social Message Impact
As we all tweet, tag, post, connect, follow and like - we all wonder if our message is reaching anyone out there. There are all sorts of metrics that people are using - from virality to engagement, from influence to chatter. Closed nature of the data behind all social networks isn't helping much either.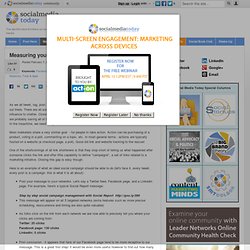 Counting your Twitter followers is a mostly fruitless exercise. If you have 50 followers that you're engaging and interacting with, that's much better than 2,000 followers who don't pay any attention to what you have to say.
5 Twitter Metrics Beyond Follower Count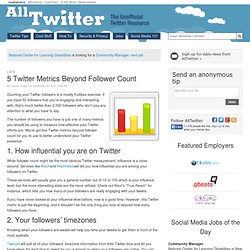 7 Guaranteed Ways To Lose Twitter Followers
Recent research provides some interesting insights into why consumers fall out of love with a brand on social media. In a newly released report, 'The Social Breakup,' the team set out to "understand consumers' motivations and actions as they terminate their relationships with brands through Email, Facebook, and Twitter."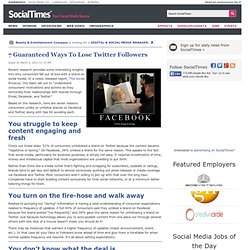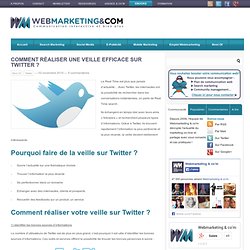 Le Real Time est plus que jamais d'actualité… Avec Twitter, les internautes ont la possibilité de rechercher dans les conversations instantanées, on parle de Real Time search.
Scott Gerber is a serial entrepreneur, angel investor, public speaker and author of Never Get a "Real" Job: How to Dump Your Boss, Build a Business and Not Go Broke.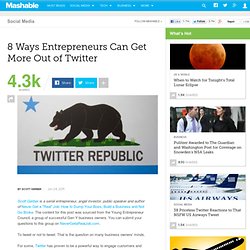 Twitter is a valuable tool for any business, big or small.
7 Ways Businesses Can Use Twitter