Food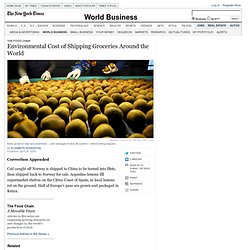 Environmental Cost of Shipping Groceries Around the World
Cod caught off Norway is shipped to China to be turned into filets, then shipped back to Norway for sale. Argentine lemons fill supermarket shelves on the Citrus Coast of Spain, as local lemons rot on the ground. Half of Europe's peas are grown and packaged in Kenya.
Stop Spild Af Mad - Danmarks største bevægelse mod madspild
WELCOME TO AWESOME FOOD! | Awesome Food
Tasting the Future - Collaborative Innovation for One Planet Food
Samuel Levie has just handed in his thesis at the UvA on Food policy. Samuel has a great passion for food and social systems. He has found a way to combine these to passions in the Youth Food Movement. He is also one of the owners of 'the Green Peas'. This company organizes and caters events where food and sustainability meet. Linda Vermaat loves to eat, organize and talk and combines the these three in her work.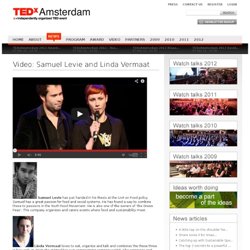 Video: Samuel Levie and Linda Vermaat
YFM UK NEWS BLOG - Youth Food Movement UK
Home - Youth Food Movement