PS_Scripts
Why would I use Automator instead of Photoshop's own actions?
Photoshop Automator Actions v.5.0.3 – Now Lion Compatible : Robot Photoshop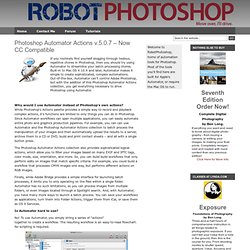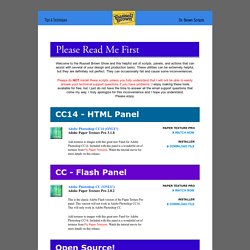 Scripts Page
Sorry, no technical support is available for my scripts Please report any web-related problems by sending an email to the address listed below.
Rags Int., Inc. Digital Photography
Index of ftp://77.66.203.1/upload/Adobe Photoshop CS5/Presets/Scripts
Siva's Photoshop Conditional Action
Photoshop Scripting
Avec Mac OS X Lion, Apple entend simplifier l'utilisation de son système desktop. Si l'idée est bonne dans la plupart des cas, elle conduit parfois à rendre plus complexes certaines tâches assez simples à réaliser jusque-là. Lion cache sa bibliothèque Sous Mac OS X, chaque utilisateur a droit à un dossier Bibliothèque, un dossier essentiel qui contient une partie des données personnelles de l'utilisateur (mail, calendrier, etc.), mais aussi ses préférences et d'autres fichiers indispensables au bon fonctionnement du système. Depuis les premières versions de Mac OS X, ce dossier se trouve en clair dans la maison, en fait le dossier qui contient l'ensemble des données d'un compte utilisateur.
Astuces Mac OS X Lion : retrouver la bibliothèque et éjecter les DMG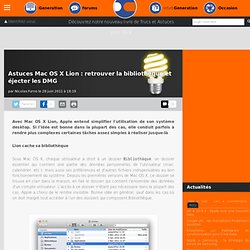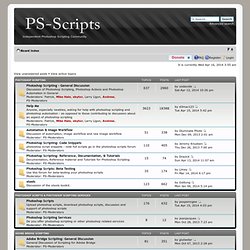 It is currently Sat Jan 11, 2014 4:40 am View unanswered posts • View active topics
Index page