Online Tools
Tagxedo turns words -- famous speeches, news articles, slogans and themes, even your love letters -- into a visually stunning word cloud, words individually sized appropriately to highlight the frequencies of occurrence within the body of text. Create Shop Learn Gallery The following are a few examples to show the versatility of Tagxedo, especially how tightly the words hug the shapes. Feel free to click the pictures and play with them in Tagxedo. If you like these word clouds, you must also check out the Tagxedo Facebook page which has many more candies for your eyes, and read about the 101 Ways to Use Tagxedo. Now...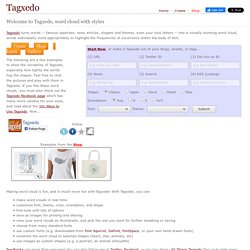 Audiko vous offre un fabricant de sonneries gratuit ainsi qu'une opportunité de télécharger des sonneries pour iPhone et téléphones mobiles de toute sorte. Avec des milliers de nouvelles sonneries gratuites apparaissant sur Audiko tous les jours, vous pouvez télécharger des sonneries aux formats compatibles avec iPhone et autres appareils mobiles. Il y a plusieurs parties de chaque morceau afin de choisir exactement votre partie préférée d'un morceau pour une sonnerie. Vous pouvez choisir et télécharger des sonneries gratuites sur votre PC ou votre appareil mobile. C'est facile - naviguez dans les morceaux audio et vidéo par genres et artistes pour trouver un morceau pour votre sonnerie de téléphone mobile.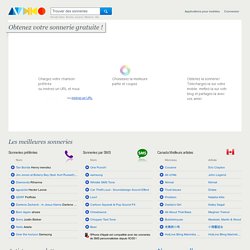 Free IP Location tools and resources. IP Geolocation services.
inShare93 Robtex Swiss Army Knife Internet Tool In the searchbox above you can search for: DNS checks detailed dns information for a hostname( www.facebook.com , www.yahoo.com , www.youtube.com ) IP-number checks ip number information such as dns reverse and forwards route checks a specific routed prefix AS numbers checks information on an AS-number AS macros checks who belongs to an AS-macro