Video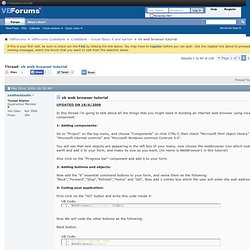 In this thread i'm going to talk about all the things that you might need in building an internet web browser using visualbasic component. Go to "Project" on the top menu, and choose "Components" or click CTRL-T, then check "Microsoft html object library" and "Microsoft internet controls" and "Microsoft Windows common Controls 5.0". You will see that new objects are appearing in the left box of your menu, now choose the webbrowser icon which looks like an earth and add it to your form, and make its size as you want, (its name is WebBrowser1 in this tutorial) Also click on the "Progress bar" component and add it to your form.
vb web browser tutorial
Welcome to the Live Sports page. You can find Live and Free Sports Matches here! Click on top for a category in which you want to see a match. Then click the match itself or the text live to see which channels are broadcasting it, those channels will be available 1 hour before kickoff. This is due to the hard work we do with searching, info takes time to find so we keep it so no other sites copy it.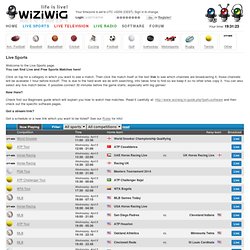 WiZiWiG
YouTube
Free
Red
Player
ITV1
4oD
History Sign in to get the most from 4oD History View your own personal 4oD history, useful if you share a computer Keep track of the last 50 shows you watched or started watching Resume unfinished shows from the point you stopped watching Playlist Start creating your 4oD Playlist today Look out for the add to Playlist button as you browse the site Use the button to save the 4oD episodes you want to watch in one place Save time searching. Never forget that episode you wanted to watch. Favourites Start using Favourite Shows today Look out for the add to Favourite Shows button as you browse the site Use the buttons to create a list of all your favourite shows New 4oD episodes are flagged here so you don't miss out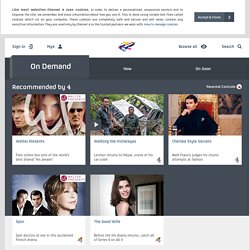 Fast Pass TV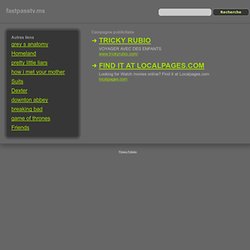 Meet Dexter Morgan. By day he's a blood spatter pattern expert for the Miami Metro police department. But by night - he takes on an entirely different persona: serial killer.
Dexter
After a serial killer named Red John murdered Patrick Jane's wife and daughter, Jane dedicated his life to hunting down and killing Red John. To that end he gave up his lucrative pretense of being a psychic and joined the California Bureau of Investigation (CBI) as a consultant to the team responsible for investigating the Red John case, led by Senior Agent Teresa Lisbon. Using Jane's exceptional gift for observation and his mentalist tricks, the team is able to close an unprecedented number of cases, but Jane's unconventional and often outright illegal methods also bring much censure down on Lisbon's head, making his assistance both a blessing and a curse. Meanwhile, the hunt for Red John continues...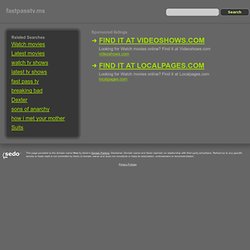 The Mentalist
Breaking Bad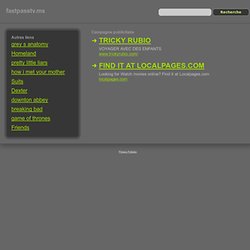 Leonard Hofstadter and Sheldon Cooper are both brilliant physicists working at Cal Tech in Pasadena, California. They are colleagues, best friends and roommates, although in all capacities their relationship is always tested primarily by Sheldon's regimented and non-conventional ways. They are also friends with their Cal Tech colleagues, mechanical engineer Howard Wolowitz and astrophysicist Rajesh Koothrappali.
The Big Bang Theory
The Walking Dead
In this crime series, a crack team of FBI profilers fly from Quantico to the focal point of the criminal activity of various serial killers. There they investigate the evidence from the crime scenes, compose a profile and try to prevent the next fatal strike. Top brain is academic Jason Gideon, with his more by-the-book operational right hand man Aaron "Hotch" Hotchner. The still juvenile Dr.
Criminal Minds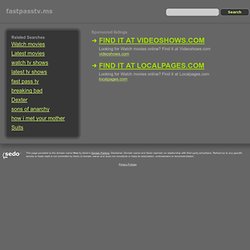 NCIS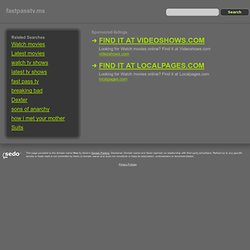 Special Agent Leroy Jethro Gibbs is the leader of a team of special agents belonging to the NCIS (Naval Criminal Investigative Service) Major Case Response Team. Gibbs, a former Marine, is a tough investigator and a highly skilled interrogator who relies on his gut instinct as much as evidence. Gibbs' second in command is Senior Field Agent Tony DiNozzo, a womanizing, movie-quoting former Baltimore Homicide Detective, who despite being the class clown always gets the job done. The team also consists of Officer Ziva David, a Mossad officer who is a skilled fighter, as well as Junior Field Agent Timothy McGee, a computer-savvy agent often mocked by DiNozzo.
The Sopranos
Tv-Links
The Sopranos
BBC iPlayer
BBC One