Militaire
Today, the United States has become the police of the world. The U.S. military has a total of over 700 military bases in 130 countries around the world. Total military spending by the U.S. government is nearly equal to the combined military spending of the rest of the globe.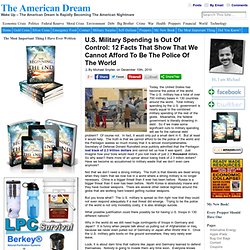 U.S. Military Spending Is Out Of Control: 12 Facts That Show That We Cannot Afford To Be The Police Of The World
Robot soldiers taking over?
Le plan Pike pour trois guerres mondiales 
L'anarchie (du grec αναρχία / anarkhia, composé de an, préfixe privatif ... anarchiste » comme celui qui est « purifié volontairement, par une révolution ...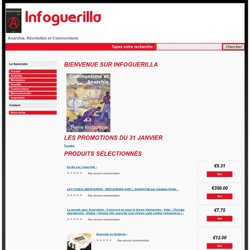 «Les opérations de récupération sont toujours en cours», a déclaré à l'AFP un porte-parole de la force de l'Otan en Afghanistan (Isaf), précisant qu'il s'agissait de récupérer les débris de l'appareil. Il a dit ne pas être au courant d'éventuels combats dans la zone, mais un porte-parole des autorités de la province du Wardak (centre) où l'hélicoptère s'est écrasé, a fait état de «combats sporadiques». «Les forces afghanes et de la coalition sont toujours sur place. La zone est bouclée et nous avons été informés de combats sporadiques», a déclaré à l'AFP ce porte-parole, Shahidullah Shahid. Les téléphones ne fonctionnent pas dans cette zone et les informations sont difficiles à obtenir, a-t-il précisé.
Opération et combats dans la zone - Monde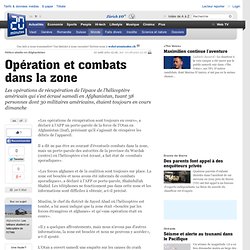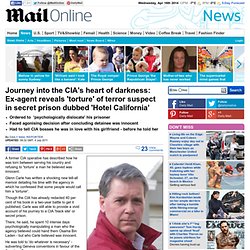 Ordered to 'psychologically dislocate' his prisonerFaced agonising decision after concluding detainee was innocentHad to tell CIA bosses he was in love with his girlfriend - before he told her By Daily Mail Reporter UPDATED: 09:32 GMT, 4 July 2011 Interrogator: Glenn Carle, who has written a tell-all memoir about his time with the agency, said some people would call him a 'torturer'
'I had to psychologically dislocate a detainee': Former CIA agent reveals 'torture' methods and secret prison in memoir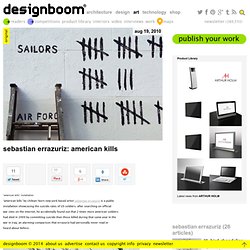 'american kills' installation
"We Now Have More Soldiers That Have Died By Suicide Than In Conflict!" Senator Murry