BlogLIST
| Rhett Smith:. Transitioning Life's Journey – 2011 Focus:. Pastors, Marriages, Young Adult Transition |
Pastor's toolBox
As a church growth and funding consultant, I receive phone calls and emails weekly from desperate and dying churches, and the question that I refrain from asking each of them is, "Why did you wait so long to do something?" Are you watching your church membership wither away?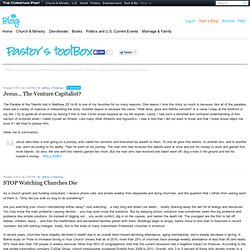 Pastors
learning my lines. . .
bob.blog
TheOOZE beta | evolving spirituality.
Ed Young Blog
This list is brought to you by Fellowship One: There are thousands of ministry blogs to read, but do you ever wonder which ones everyone else is reading? I do, which is why we have compiled a list of the world's most popular ministry blogs.
Top 200 Church Blogs | churchrelevance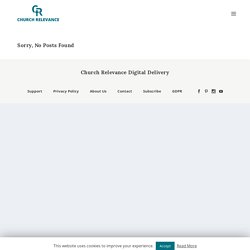 Ron Edmondson | The Blog of Leader, Pastor, and Church Planter Ron Edmondson
Acts 29 Network: Seattle, WA > Homepage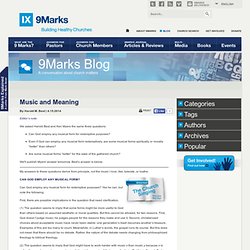 Why has the prosperity gospel prospered?
Building Healthy Churches
Dan Kimball: Vintage Faith
Brian McLaren
eugene cho
TonyMorganLive.com | Trying to be strategic.
Worship Matters | worship leader, worship blog, advice for worship leaders and pastors.
Pomomusings – Technology, Theology & Ministry
adrianwarnock.com —
Websites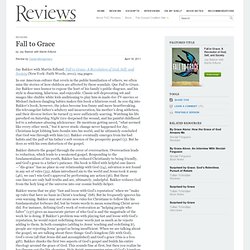 Jay Bakker with Martin Edlund, Fall to Grace: A Revolution of God, Self, and Society (New York: Faith Words, 2011), 194 pages.
Fall to Grace - TGC Reviews
Unless you didn't scan a newspaper or watch cable news the week before Christmas, you've probably heard of Duck Dynasty by now. My guess is that most Americans first came across the family of millionaire rednecks, not on TV but in a retail store. Revising Abraham Kuyper's famous quote about Christ's sovereignty, J. D.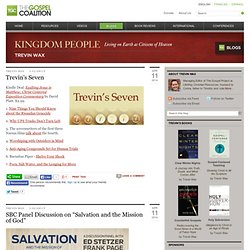 Kingdom People
churchrelevance