Wordpress
The Columnist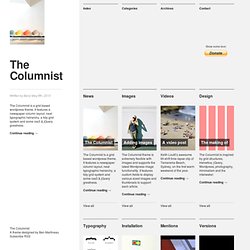 Written by Benji May 8th, 2010 The Columnist is a grid based wordpress theme. It features a newspaper column layout, neat typographic heirarchy, a tidy grid system and some css3 & jQuery greatness. Continue reading → Close The Columnist WordPress theme is inspired by traditional newspaper layouts and the grid structures and typography techniques they employ.
Easy Word Press Site Theme
The easiest way to manage (and tweak)your WordPress designs… If you want a beautiful web design that you can customize from the comfort of your WordPress dashboard, Thesis Skins are the answer you've been looking for. With built-in tools like a patent-pending color scheme picker and golden ratio typography controls, Thesis Skins are designed to make your website more effective while letting your creativity shine.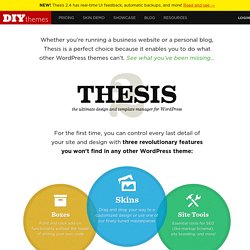 Using Themes Languages: English • Español • Français • Italiano • 日本語 • 한국어 • Português do Brasil • Русский • ไทย • 中文(简体) • 中文(繁體) • (Add your language) What is a Theme?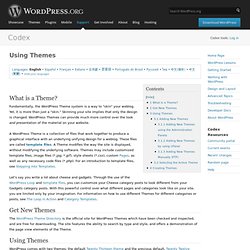 Using Themes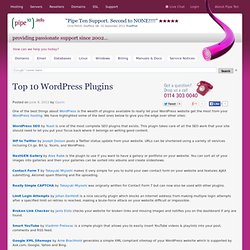 One of the best things about WordPress is the wealth of plugins available to really let your WordPress website get the most from your WordPress hosting. We have highlighted some of the best ones below to give you the edge over other sites: WordPress SEO by Yoast is one of the most complete SEO plugins that exists. This plugin takes care of all the SEO work that your site should need to let you put your focus back where it belongs on writing good content. WP to Twitter by Joseph Dolson posts a Twitter status update from your website.
Top 10 WordPress Plugins | UK Web Hosting
50+ Most Creative and unusual 404 error Pages