Progressive Pearls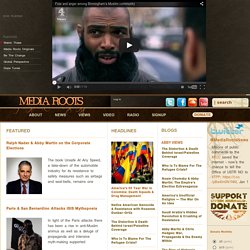 MEDIAROOTS – Reporting From Outside Party Lines
"Acts of resistance are moral acts. They take place because people of conscience understand the moral, rather than the practical, imperative of rebellion. They should On March 3, a clinic that provides abortions in Montana was so severely vandalized that it has been forced to close down indefinitely. This took
The Fair Share of the Common Heritage |
Story of the Commons (Jay Walljasper, YES Magazine) Tired of the privatization of everything? You're not alone.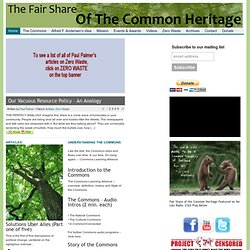 Infographics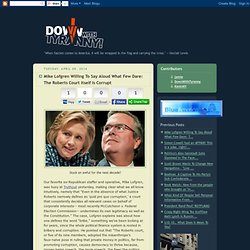 An 1847 view up Wall Streeet to the third (and currrent) Trinity Church, completed just the year before, distributed as last week's "Postcard Thursday" offering from the Inside the Apple blog. [Click to enlarge.] by Ken Last week's "Postcard Thursday" e-mail from the Inside the Apple Michelle and James Nevius (viewable as a blogpost here) had special significance for me, even though we were told that it's "not, technically, a postcard." The closer-up view at right gives some feeling of what it looks like today.
Down With Tyranny!
WikiLeaks
SourceWatch.org is an interactive wiki website that depends on readers like you to improve content. If you want to help us grow SourceWatch with well documented research and become a volunteer editor, click here for more information. National Restaurant Association
SourceWatch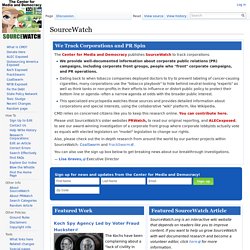 PRWatch
Discover the Networks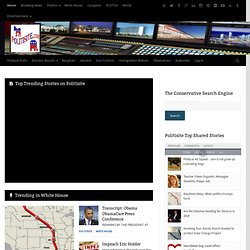 Politisite
Tax Day: Where did your 2013 Tax Money Go? – Infographic Where did you your 2013 tax dollars—which are due today—go? This nifty info-graphic breaks it down. Can I say entitlements?
Young Turks
Extreme Liberal's Blog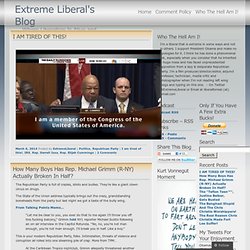 How Many Boys Has Rep. Michael Grimm (R-NY) Actually Broken In Half? The Republican Party is full of crazies, idiots and bullies. They're like a giant clown circus on drugs. The State of the Union address typically brings out the crazy, grandstanding boneheads from the party but last night we got a taste of the bully wing. From Talking Points Memo…
Featured NewsOpenSecrets Blog Wins SPJ AwardHonored by Society of Professional Journalists for Public Service in Online JournalismRead more › With your generous support, together we can count cash & make change. OpenSecrets.org Adds New Joint Fundraising Committee Section Apr 17Today OpenSecrets.org added a new section for joint fundraising committees, the fundraising partnerships between candidates, committees or party committees that allow participants to pool their efforts and split the proceeds. While JFCs are not new, they've becoming increasingly prominent in recent years.
OpenSecrets