Animals
Christmas At The Zoo. Tumblrlbb7.jpg (500×603) Judo.jpg (800×800) 119 Ways to Store and Organize Your Cats. When we first saw Joanne Casey's instructions on how to store and organize cats, we were impressed.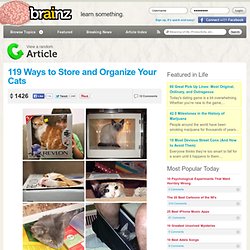 However, we have found that there are many other ways to store and organize your cats efficiently, whether you have many or just one. You should first choose a storage area large enough to contain all of the cat(s) you need to store. Some cats can be stored in a tight ball, while others must be left in their natural, relaxed state. It's important that no part of the cat hang over the edge of the container to avoid embarrassing spills. Inception Animals. BRB going to space | Seriously Cute. Courage.jpg (600×480) 70 Cutie Baby Animals Bring You a Good Mood. Cuteness is usually characterized by some combination of infant-like physical traits, especially small body size with a disproportionately large head, large eyes, and round and softer body features.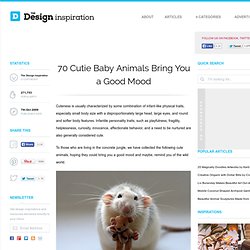 Infantile personality traits, such as playfulness, fragility, helplessness, curiosity, innocence, affectionate behavior, and a need to be nurtured are also generally considered cute. To those who are living in the concrete jungle, we have collected the following cute animals, hoping they could bring you a good mood and maybe, remind you of the wild world. Wildlife Mothers : TOP RUSSIAN BLOG. Full of Life Animals.
---