Mods
Morrowind Overhaul. [Mod] STALKER Complete 2009 1.4.4. Version 1.4.4 by artistpavel The following list details the carefully chosen collection of technically advanced and aesthetically brilliant modifications that were created by talented modders, concept artists, and programmers over the past two years.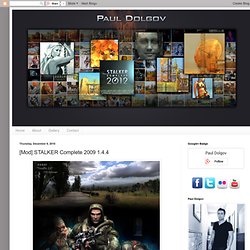 They are meant to technically and artistically enhance the original feel and atmosphere the developers meant you to experience, without compromising it in the process. [Step by step modding-guide]: Deus Ex! I spilled my drink! : gaming. Circle of Eight Forum - Powered by vBulletin. Pokemon Pure White/Pitch Black. Development blog | Tethical. The Stanley Parable Mod for Half-Life 2. One Point O news - Dibella's Watch Mod for Oblivion. With the Main Storyline Quest done and ready, Dibella's Watch for Oblivion reaches Full Version One Point O!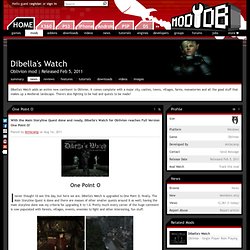 One Point O I never thought I'd see this day, but here we are. Dibella's Watch is upgraded to One Point O, finally. The Main Storyline Quest is done and there are masses of other smaller quests around it as well; having the main storyline done was my criteria for upgrading it to 1.0. Pretty much every corner of the huge continent is now populated with forests, villages, events, enemies to fight and other interesting, fun stuff. Step by Step guide to upgrading Baldur's Gate no longer works. Is anyone able to update it? : gaming.
Love Plus Translation. The Reddit Beginner's Guide to Modding Oblivion. : oblivion. How to run TIE Fighter on Windows XP or Vista using DOSBox » Help Desk Screeds. The LucasArts computer game TIE Fighter is a classic, and fourteen years after it was released, it still retains its playability.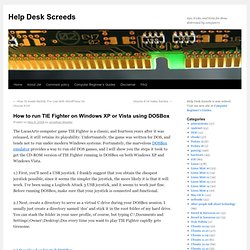 Unfortunately, the game was written for DOS, and tends not to run under modern Windows systems. Fortunately, the marvelous DOSBox emulator provides a way to run old DOS games, and I will show you the steps it took to get the CD-ROM version of TIE Fighter running in DOSBox on both Windows XP and Windows Vista. 1.) First, you'll need a USB joystick. Morrowind Overhaul - Sounds & Graphics. FWE - FO3 Wanderers Edition at Fallout 3 Nexus - Fallout 3 mods and community. FREQUENTLY ASKED QUESTIONS Please read this if you have any questions before asking in the comments section!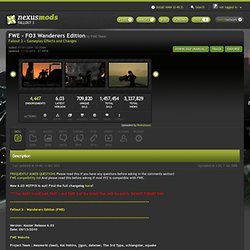 FWE compatbility list And please read this before asking if mod XYZ is compatible with FWE. New 6.03 HOTFIX is out! The MOTHER 1+2 Fan Translation. Blue Devil. Usb 64m smart card. Usb 64m smart card, features: support for gb/cgb/gba/gbpsupports gb/cgb roms (including lsdj)multiple game roms on the same cartridge are allowedconnects to pc via mini-b type usb cablesoftware supported on windows xp, vista, and 7 (OS X, linux, and BSD support in alpha development)easily replaceable battery (for sram). no soldering is required this cartridge comes with a lsdj sticker. important things to consider: game *.sav file is stored in sram. only one *.sav can be stored at the same timeno rom is included on the cartridge. if you need a rom on the cartridge when mailed to you, please read the faq section of this websitecartridges are also compatible with the transferrer II system the driver and software for 32bit Windows operating systems can be downloaded here. for 64bit Windows operating systems here is the driver download link. you will also need this program to install the 64bit drivers. you can find the 64bit driver installation guide here.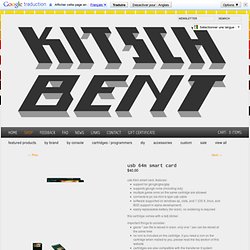 STALKER Complete 2009 (2012) mod for S.T.A.L.K.E.R. Shadow of Chernobyl. Note: we are in the middle of the new 2012 update, the current and the latest available mod version is STALKER Complete 2009 1.4.4 until further notice.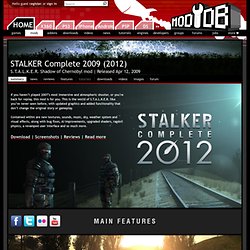 If you haven't played 2007's most immersive and atmospheric shooter, or you're back for replay, this mod is for you. This is the world of S.T.A.L.K.E.R. like you've never seen before, with updated graphics and added functionality that don't change the original story or gameplay. The game hasn't been changed beyond recognition, but rather enhanced while preserving the core elements that made it the unique experience is it. STALKER Complete 2009 (2012) Mod for S.T.A.L.K.E.R. Shadow of Chernobyl. Nehrim Oblivion Mod. "You may believe that man alone is responsible for what becomes of himself.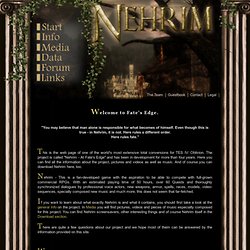 Even though this is true - in Nehrim, it is not. Here rules a different order. Here rules fate. " This is the web page of one of the world's most extensive total conversions for TES IV: Oblivion. MWLLDownload.com - Mechwarrior: Living Legends Downloads.
---