Food
Fastfood Meals for Failures
If you're anything like me, absolutely everything that you see, smell and feel is a chilling reminder that this Earth is a cold, unfeeling timebomb that will go off at any moment. A breeze is a tribute to the chaos and unfairness of a world that has forgotten you, birds chirp a tune in the key of If God Ever Existed He Is Dead Now, and the bright sun is a glowing beacon of We're-All-Going-to-Die-Alone-in-the-End. No one will mourn you, because no one will be left.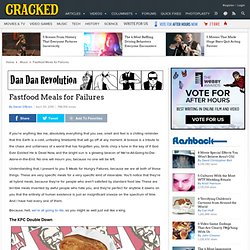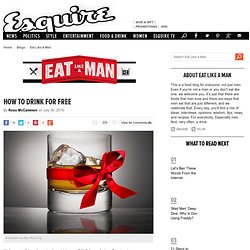 Illustration by Ben Running We're not talking about the free drinks you RSVP for, or find on Facebook or on a happy-hour chalkboard. Not "drink specials" (more on that another week).
Drink for Free - How to Get Free Drinks
Peanut Butter Pretzel Bites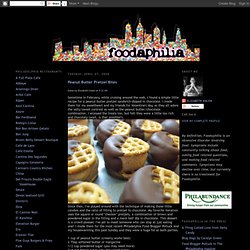 Sometime in February, while cruising around the web, I found a simple little recipe for a peanut butter pretzel sandwich dipped in chocolate. I made them for my sweetheart and my friends for Valentine's day, as they all adore the salty/sweet contrast as well as the peanut butter/chocolate combination. I enjoyed the treats too, but felt they were a little too rich and chocolaty (wait, is that possible?). Since then, I've played around with the technique of making these little candies and the ratio of filling to pretzel to chocolate.
Skip to main content Healthy eating Science Photography