Lifestyle
Ireland, Cinema, TV, Music, Clubbing, Theatre, Reviews, Trailers
LUAQuotes.com - where you're never alone
Change happens, that is for sure , and not just in our modern, 21st century era.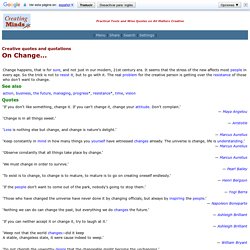 Reason Famous Quotations Sayings Greetings Quote Resource | Quot
The paperclip that Kyle MacDonald traded for a house. The website One red paperclip was created by Kyle MacDonald, a Canadian blogger who bartered his way from a single red paperclip to a house in a series of online trades over the course of a year. MacDonald was inspired by the childhood game Bigger, Better , and the site received a considerable amount of notice for tracking the transactions.