john.pasko
John Pasko
40 y/o Software Developer and Husband, Father, Veteran and all around good guy.
Get flash to fully experience Pearltrees
Design patterns are solutions to software design problems you find again and again in real-world application development. Patterns are about reusable designs and interactions of objects.. The 23 Gang of Four (GoF) patterns are generally considered the foundation for all other patterns.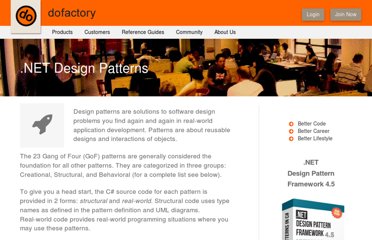 using System;
Because HTML5 and its related technologies cover so much ground, it can be a real challenge to get up to speed on them.
Fluid Code