John.pasko
John Pasko
40 y/o Software Developer and Husband, Father, Veteran and all around good guy.
Complex Systems
Design patterns are solutions to software design problems you find again and again in real-world application development. Patterns are about reusable designs and interactions of objects.. The 23 Gang of Four (GoF) patterns are generally considered the foundation for all other patterns.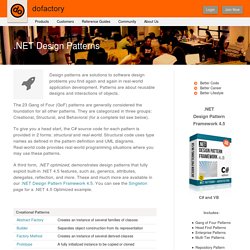 using System;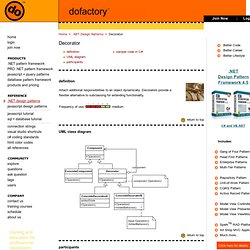 Decorator Design Pattern in C# and VB.NET.
HTML5 Rocks!: A resource for open web developers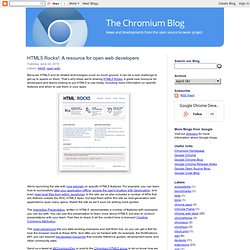 Because HTML5 and its related technologies cover so much ground, it can be a real challenge to get up to speed on them.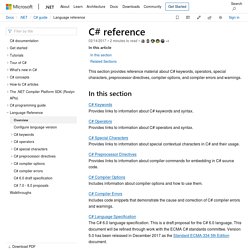 C# Programmer's Reference (C#)
This section provides reference material about C# keywords, operators, compiler errors, and warnings.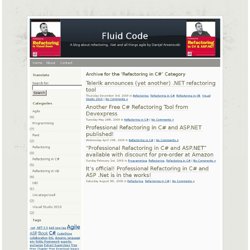 Fluid Code
Fluid Code » Refactoring in C#
User Interface Design Patterns: Introduction
Dot Net Cube | Spreading .NET knowledge one cube at a time!