Android
Samsung Galaxy Note GT-N7000
Online Text to Speech | ReadSpeaker
imshop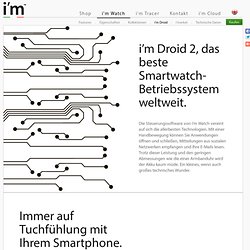 i'm Droid
i'm Droid 2, das modernste Smartwatch-Betriebssystem weltweit.
Scripting Layer for Android (SL4A) brings scripting languages to Android by allowing you to edit and execute scripts and interactive interpreters directly on the Android device. These scripts have access to many of the APIs available to full-fledged Android applications, but with a greatly simplified interface that makes it easy to get things done. Scripts can be run interactively in a terminal, in the background, or via Locale . Python, Perl, JRuby, Lua, BeanShell, JavaScript, Tcl, and shell are currently supported, and we're planning to add more.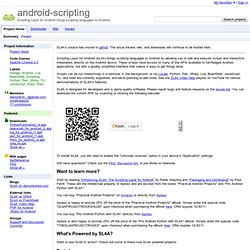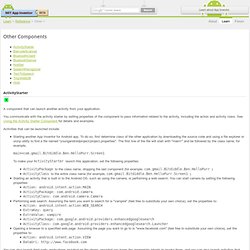 Other Components - App Inventor for Android
ActivityStarter A component that can launch another activity from your application. You communicate with the activity starter by setting properties of the component to pass information related to the activity, including the action and activity class. See Using the Activity Starter Component for details and examples. Activities that can be launched include: Starting another App Inventor for Android app.
Download Book Chapter You know that texting while driving is dangerous, so you've created and installed the No Text While Driving app on your phone. Now, when you drive you open that app and let it auto-respond to incoming texts.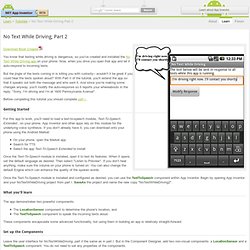 No Text While Driving (Part 2) - App Inventor for Android
WebTalks (Free) - Android Apps auf Google Play