Biology
"Bloody Hell! That's the biggest leopard seal I've ever seen!" Leopard seals are pretty scary predators, especially if you're a penguin. But they can be friendly to other leopard seals, which is something that photographer Paul Nicklen learned during one of his trips to Antarctica. He was taking underwater photos when a leopard seal started feeding him penguins, starting with live ones, which were released close to him (to see if he would catch them), and ending with half-chewed dead ones.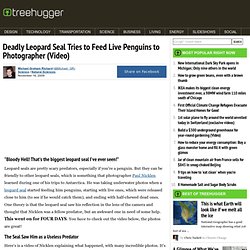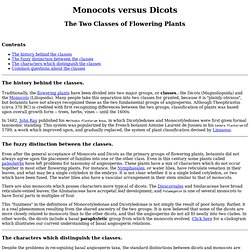 Monocots vs. Dicots
Having taught in introductory botany for more than five years, I have fielded many questions from students, and present below some of the more common questions and misconceptions. Thanks go to my students for taking an active role in their own education, and asking these questions Q: Are pine trees monocots or dicots? A: Pines are conifers, and are neither monocots nor dicots.
Things we did not expect to happen yesterday: Pigs to begin flying, ten inches of snow in Jamaica and the Governor of Texas saying that he favors decriminalization of certain amounts of cannabis in his state. One of those things actually did happen though, and no we aren't packing our snowboards for a flight aboard Wilbur to Kingston tomorrow. In a move that pretty much came as a surprise to everyone including his staff, Texas Gov. Rick Perry yesterday said he wants to start his state down the road to decriminalization to "keep people from going to prison." Even more shocking, he made the announcement on the national stage at the World Economic Forum in Switzerland.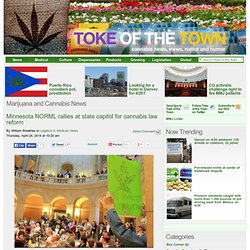 FungiPhoto.com Mushroom Photo Catalog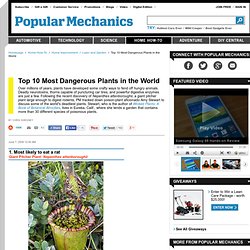 1. Most likely to eat a rat Giant Pitcher Plant: Nepenthes attenboroughii