Business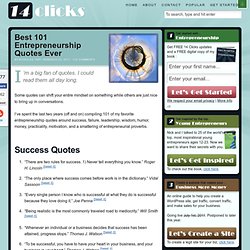 I'm a big fan of quotes.
Leadership Body Lnguage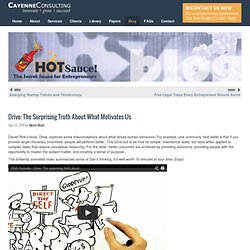 July 22, 2011 by Akira Hirai Daniel Pink's book, Drive, explores some misconceptions about what drives human behaviors. For example, one commonly held belief is that if you provide larger monetary incentives, people will perform better.
May 13, 2011 When people fail at work, your instinct may be to go into problem-solving mode. You search out reasons for the failure, try to figure out how to avoid it in the future, and draw out the lessons to be learned.
When Others Fail, Just Empathize - Management Tip of the Day - May 13, 2011...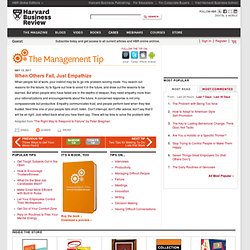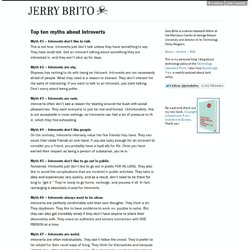 Myth #1 – Introverts don't like to talk.This is not true. Introverts just don't talk unless they have something to say. They hate small talk.
Create a Killer Business Plan - Martha Stewart Community
Hiring is Obsolete
May 2005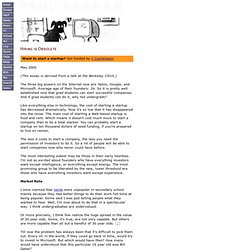 Sincere thanks never grow old. Ongoing, meaningful rewards and recognition provide an effective, low cost way of raising morale and encouraging higher levels of performance.