Funny
Ben Rennie: This will make you smile. What The Fuck Is My Social Media Strategy? "It's like twitter. Except we charge people to use it." From: Simon EdhouseDate: Monday 16 November 2009 2.19pmTo: David ThorneSubject: Logo Design Hello David, I would like to catch up as I am working on a really exciting project at the moment and need a logo designed.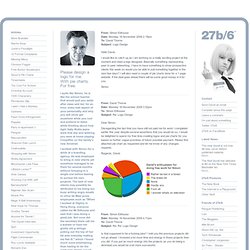 Basically something representing peer to peer networking. 8-Bit Imagery Invades Music Videos | GameLife. Like a relentless swarm of Space Invaders, retro videogame graphics have marched into music videos over the past decade.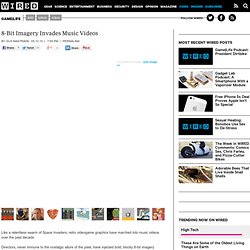 Directors, never immune to the nostalgic allure of the pixel, have injected bold, blocky 8-bit imagery into the videos of all kinds of songs. The videogame-inspired visuals seem an especially appropriate accompaniment for chiptune music, itself spawned from an aural fascination with retro games. With more and more filmmakers adopting the visual vibe of old-school videogames, it's time to pay tribute to some of the most creative 8-bit videos.
---