Facebook
Get flash to fully experience Pearltrees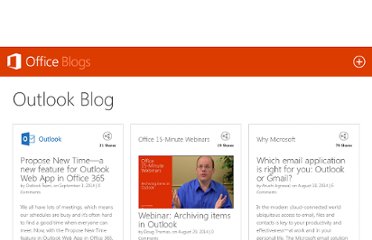 by Outlook Team , on December 12 . 6 comments. If you're running Outlook Customer Preview, you may have noticed the Outlook Weather Bar that sits on the top of your calendar. We've heard from you that it's helpful to see the weather daily as you plan your day, so we've added it to the calendar. Below are some of the ways you can use the Weather Bar.
By Jon Swartz, USA TODAY SAN FRANCISCO — Are location-based mobile services going Places because of Facebook 's new feature? It's been available for less than a month, but Facebook Places — which lets you share your physical location online — appears to have put trendy location-based services and check-in apps on the map, industry analysts say. With Facebook's 500 million members as its potential audience, Places could entice smartphone-wielding consumers, many of whom are unfamiliar with check-in apps, to use such services to connect with friends face-to-face, find discounts on the move and get neighborhood news.
Jive provides all you need to launch thriving social business networks that engage employees, customers, partners and the social web. It opens vast new opportunities to drive breakthrough results through internal collaboration, customer care, marketing and sales – all in ready-to-deploy solutions matched to your business goals. Social networking for the enterprise. The Jive Social Business Platform combines all the enterprise-class capabilities businesses require, plus an elegant consumer-style experience users love.
Facebook has provided a nice little virtual stocking stuffer for all those Page administrator who've made the mistake of merging their Page with a Place, not knowing the impact. Now, you will be able to unmerge your page and place based on a feature discovered by the creators of the " Unmerge Places & My Business Page " Facebook Page. While some people are still reporting that the feature is not available, we've verified that the feature has been rolled out to some administrators. Many Page administrators have been calling on Facebook to create this feature for months.
While checking into a Facebook Places location recently, one Mashable reader noticed a new tab: Photo Memories. We've been unable to duplicate the same tab ourselves, which means Facebook may be testing this feature with a small number of users first before committing to a larger roll-out. But this offering is consistent with how Facebook has presented its newest feature.
Vitrue Publisher consolidates publishing activities for Facebook, Twitter and Google+ into one convenient, integrated dashboard for streamlined internal management and aggregated reporting. Build your brand by engaging in two-way conversations with fans and followers using the most feature-rich, efficient method available. Scheduling & Targeting Easily attach engaging media, and schedule posts for strategic distribution Social Management Manage all social streams and Pages, global to local, from a single dashboard
The launch of new Levi's social shopping site recently is just one of a new breed social commerce platforms that are signaling the fact that ecommerce and social media have begun to converge into a very real and meaningful way for brands and consumers alike. In essence social media has transformed e-commerce by changing people's expectations and as a result shoppers now expect social features to help them make smart choices. It is a call that has not been lost on Facebook who in the last 12 months have been slowly going down this road with the signing of an agreement with PayPal to enable a secure online payments and the launch of the shop front application which has allowed brands like Style Q and 1800-flowers a platform to not only sell physical goods bit to take advantage of the rising tide of virtual goods as well.
If you're looking for some cool Social Media stats to bulk up a presentation or bring this new media channel to the attention of your superiors, look no further. Yesterday, Erik Qualman (the author Socialnomics ) released an updated version of his very popular YouTube video on Social Media stats titled: Social Media Revolution 2 (Refresh) . Here are some of the more interesting Social Media stats: Facebook tops Google for weekly traffic in the U.S. 1 out of 8 couples married in the U.S. last year met via social media Facebook added over 200 million users in less than a year iPhone applications hit 1 billion in 9 months. The fastest growing segment on Facebook is 55-65 year-old females Generation Y and Z consider email passé - some universities have stopped distributing email accounts The #2 largest search engine in the world is YouTube There are over 200,000,000 Blogs (hat-tip Avinash Kaushik ).