Programming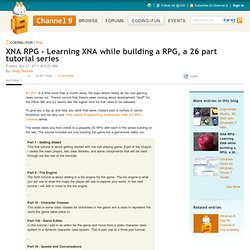 XNA RPG - Learning XNA while building a RPG, a 26 part tutorial series | Coding4Fun Blog
E3 2011 is a little more than a month away, the expo where nearly all the cool gaming news comes out.
User account | enagora intranet
Math.NET Numerics Documentation
EndlessGame - Videojuegos, DirectX 11 y más... -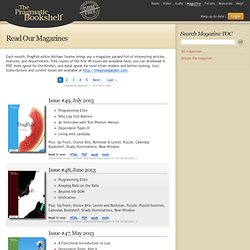 Read Our Magazines
Each month, our editor Michael Swaine brings you a free magazine packed full of interesting articles, features, and departments. Download it in PDF , mobi (good for the Kindle), and epub (great for most other readers [and a little better looking, too]).
Clojure Entity Component System | resatori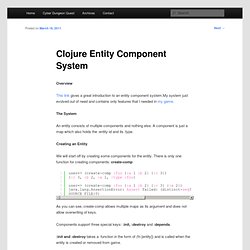 Overview
Planet Clojure