Comedians
101 Greatest George Carlin Quotes
Jerry Seinfeld - Personal Archives
Jerry Seinfeld Live on Broadway: I'm Telling You for the Last Time: Jerry Seinfeld, Michael Barryte, Grace Bustos, George Carlin, Alan King, Robert Klein, Carol Leifer, Jay Leno, Ed McMahon, Larry Miller, Paul Reiser, Garry Shandling, Gabriel Beristain, M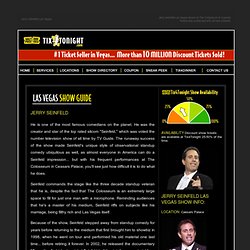 Jerry Seinfeld Las Vegas
He is one of the most famous comedians on the planet. He was the creator and star of the top rated sitcom "Seinfeld," which was voted the number television show of all time by TV Guide. The runaway success of the show made Seinfeld's unique style of observational standup comedy ubiquitous as well, as almost everyone in America can do a Seinfeld impression... but with his frequent performances at The Colosseum in Ceasars Palace, you'll see just how difficult it is to do what he does. Seinfeld commands the stage like the three decade standup veteran that he is, despite the fact that The Colosseum is an extremely large space to fill for just one man with a microphone.
Seinlanguage (9780553385731): Jerry Seinfeld
Comedian: Jerry Seinfeld: Movies & TV
YouTube
Wondering how to get your own stand-up career off the ground? Check out these helpful tips on how to get started in comedy, from how to develop material to where you should begin performing.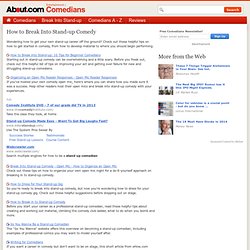 How to Break Into Stand-up Comedy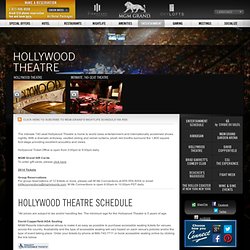 Las Vegas Shows - Comedy Shows - Magic Shows - Entertainers : MGM Grand Hotel & Casino
The intimate 740-seat Hollywood Theatre is home to world class entertainment and internationally acclaimed shows nightly. With a dramatic entryway, vaulted ceiling and velvet curtains, plush red booths surround the 1,800 square foot stage providing excellent acoustics and views. Hollywood Ticket Office is open from 3:00pm to 9:00pm daily. MGM Grand Gift CardsTo order gift cards, please click here. 2014 Tickets
Entries Tagged as 'Comedians' Spamalot at Wynn as Vegas to Close July 13 April 18th, 2008 · No Comments
Comedians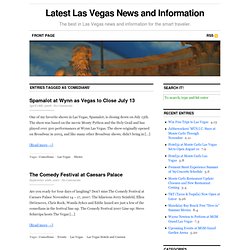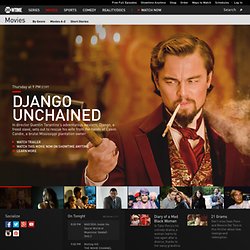 wtime Official Site :: Schedules :: Program Details :: Patton Oswalt Finest Hour
Tomorrow at 9 PM ET/PTThe Twilight Saga: Breaking Dawn Part 2In the final chapter of the Twilight Saga, the birth of Bella and Edward's child brings conflict between Bella and Jacob. WATCH TRAILER LEARN MORE January 18 at 9 PM ET/PTSilver Linings PlaybookThings get complicated for Pat Solatano when he returns home after being an institution and meets Tiffany, a girl with problems of her own. Starring Jennifer Lawrence and Bradley Cooper. WATCH TRAILER LEARN MORE
Werewolves and Lollipops (W/DVD): Curt Rosen: Music
Patton Oswalt: My Weakness Is Strong (DVD / CD Combo): Patton Oswalt, Jason Woliner: Movies & TV
Finest Hour: Patton Oswalt: Music
JimGaffigan.com
King Baby: Jim Gaffigan: MP3 Downloads