Apps
21. Any.do A high quality note-taking and reminder app, Any.do is part calendar, part dictation tool and part to-do list creator. There's a huge, resizable widget that provides quick access to its features and lets you dismiss completed tasks, with the mic option pulling up a voice recorder to automatically add tasks to your schedule without typing.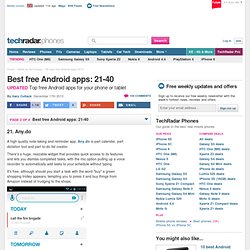 30 best free Android apps
50 really useful Android tips and tricks
UPDATE: If you have Android 2.2, check out our 20 handy Android 2.2 tips and tricks. Android is a great little mobile operating system for the modern smartphone, but it can feel a little bewildering and complex to the newcomer. Google's quest to make everyone feel at home by providing layer upon layer of option screens and hundreds of tweakable settings can leave people a little lost, plus there's your widgets to worry about, the Home screen layout and much more hidden beneath Google's green bonnet. 10 best tablet PCs in the world today So here, to make things a little easier for Android newcomers and those seeking a few more power tips, we present 50 essential Android facts and techniques. These tips are mostly for the 2.1 version of Android, which is by far the most common form of the OS out there today - but much of the advice will also work on older and newer versions and those boutique varieties skinned by some hardware makers.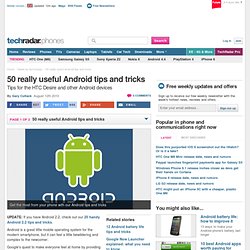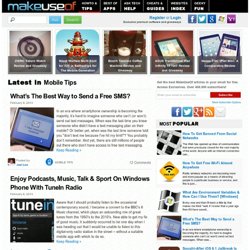 Our smartphones carry a lot of personal information. All of your text messages, emails, notes, apps, app data, music, pictures, and so much more are all on there. While it's a very great convenience to have all of these on your phone, it's also a major security risk if all of this data is easily accessible.
Mobile Tips | MakeUseOf.com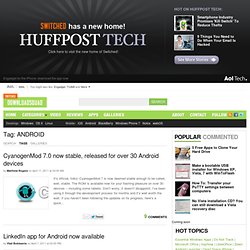 Android -- Download Squad
CyanogenMod 7.0 now stable, released for over 30 Android devices by Matthew Rogers on April 11, 2011 at 04:00 AM It's official, folks! CyanogenMod 7 is now deemed stable enough to be called, well, stable.
Airport Remote iPhone App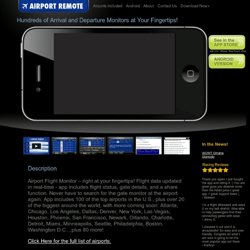 View Airport Remote Monitor for all Arriving & Departing flights from/to airport Check gate assignments, delays & cancellations View delay information for all flights to/from the airport
Bright AI - Home - Mobile Made Easy - iPhone, Java, BlackBerry and Android Development and Services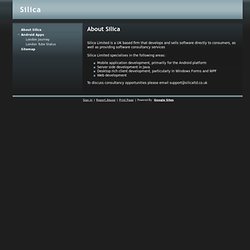 Silica
Silica Limited is a UK based firm that develops and sells software directly to consumers, as well as providing software consultancy services Silica Limited specialises in the following areas: Mobile application development, primarily for the Android platformServer side development in Java Desktop rich client development, particularly in Windows Forms and WPFWeb development To discuss consultancy opportunities please email support@silicaltd.co.uk
AshtonBRSC Android Apps
The ultimate one-stop RAC app means you can now access our services anytime, anywhere – find all those benefits, including our popular route planner and traffic news, at your fingertips when you need them most. The wide range of services on offer from RAC are now all easily accessible while you're on the go, thanks to the new RAC app. So whether you've broken down and need to contact us from the side of the road, you've had an accident and you're not sure what to do next, or you need a route to your destination, you can do it all from your tablet or smartphone wherever you are. Key features include Traffic news. View incidents, delays and roadworks for the whole of the UK.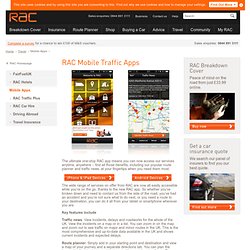 RAC Traffic mobile app for iPhone and Android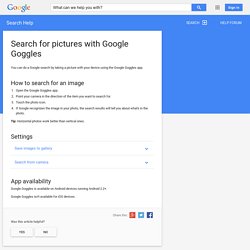 There are some things that are hard to put in words, like a painting that you want to find out the artist of. For searches like that, try Google Goggles -- it lets you search the web using photos that you've taken on your mobile phone. So just open the Goggles app on your phone, snap a photo of that painting, and find search results all about it. Sometimes pictures really are worth a thousand words. Best search queries Google Goggles works better with certain types of queries.
T-Mobile - Android Applications
AndWobble makes your screen Alive by adding 3D wobbling effects to any image Choose image from your phone gallery or capture photo using camera. Define wobbling areas and shake your device to see them bounce. Play with the effects by tapping, dragging or pinching on the wobble area.
AndWobble2
Check Compatibility NOTE: This will take you away from Amazon.com Your thermostat controls about half of your energy bill - that's as much as the refrigerator, lighting, TVs, stereos and computers combined. Problem is, a lot of that energy is wasted heating and cooling an empty home. Simply connect the Nest Learning Thermostat to your home Wi-Fi to control it from a smartphone, tablet or laptop. Change the temperature, view and adjust your schedule or settings, and see exactly how much energy you're using.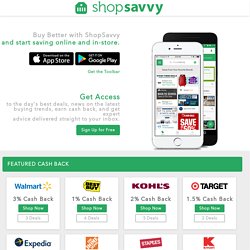 The Place to Create & Manage 2D Barcodes
*Both Basic and Basic + have strict limited commercial use policies, and are not available for brands, agencies, resale, large retailers, and enterprises. ScanLife offers a mobile engagement solution suitable for any marketing strategy and more! Below describes the QR Code costs and creation plans offered from entry-level personal use to enterprise level. Whatever your QR Code need, ScanLife has the right scalable mobile engagement solution for you! Basic: $25/month
NEW: You Can Now Download Layar for Google Glass Engage with your audience and stand out from the crowd by connecting print with the online world. Learn more about interactive print
forums.weather.com • Index page
Help
Last updated November 8, 2012 All sections of these Terms of Use that, by their nature, should survive termination will survive termination, including, without limitation, the sections entitled User Content, Indemnity, Disclaimer of Warranty and Limitation of Liability, and General. Introduction The Runkeeper.com website and mobile application is an online mechanism for tracking, managing, and sharing all of your fitness activities. It is provided to you by FitnessKeeper, Inc. ("us" or "we" or "our" or "FitnessKeeper"), in connection with our partners, service providers, sponsors, or other affiliates.
Android Apps
White Noise for Android provides 40 ambient sounds of the environment to help you relax or sleep. Includes sound timer and high quality looping noises such as ocean waves, rain storms, and flowing stream water. Featured by Health Magazine and The Washington Post so find out why the world is sleeping better! Includes the following unique sounds: Air Conditioner, Airplane, Amazon, Beach Waves, Boat, Cars, Cat Purring, Chimes, City Streets, Clock, Clothes Dryer, Crickets, Crowd, Drip, Fan, Fire, Frogs, Hair Dryer, Heartbeat, Blue Noise, Brown Noise, Pink Noise, Violet Noise, White Noise, Ocean Waves, Car Rain, Light Rain, Heavy Rain, Extreme Rain, Rain Storm, Shower, Sprinkler, Stream, Tibetan Bowl, Thunder, Train, Vacuum, Washer, Water, Wind Includes the following great features:
WordPlayer:Reading Released
If you want to read on your Android phone (including the T-Mobile G1), WordPlayer is the app for you. With it, you can download from amongst thousands of books in seconds or load from your sdcard. Its page navigation, bookmarking, and many customizable settings make reading a breeze.
laputareader.com
Mobile Payments - Send Money from Your Mobile Phone