Webcomics
Friends: Lynn AllinghamJohn AllisonAmy AshDawn and Margie BeatonMarc BellSally BloodbathJohn CampbellScott CampbellRyan CarleyAnthony ClarkRebecca ClementsMelanie ColosimoDomitille CollardeyJillian Comeau, Kim Carson and Michelle SkeldingAaron DiazThe Doug Wright AwardsJess FinkEric FeursteinBrian FukushimaSarah GliddenMeredith GranLisa HanawaltDustin HarbinChristopher HastingsEmily Horne and Joey ComeauJimmie KilpatrickJon KlassenSteve LambkeHope LarsonJoe ListDavid MalkiPhil McAndrewCarolyn MerrimanCarly MonardoVicki NerinoAndre RichardRyan NorthRyan PequinNeil RoughJeffrey RowlandGabby SchulzSmart and BirdDeana SobelNathan StapleyHenry SvecMatthew TraffordJulia WertzBritt WilsonStephanie WeirathmuellerSteve WolfhardYou've Changed RecordsChip Zdarsky Good comic shops that have taught me a thing or two: The Beguiling, TorontoStrange Adventures, HalifaxLegends Comics and Books, VictoriaDesert Island, Brooklyn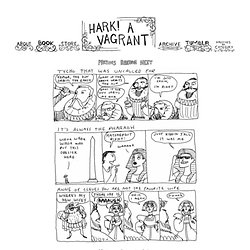 145
Lanes
2498
Daily Lessons in Science, Literature, Love and Life . . . Updated Seven Days A Week
theWAREHOUSE web comic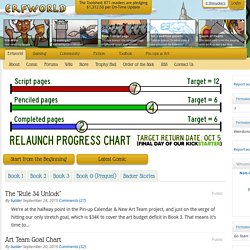 Erfworld
The King held formal audience with his brother Creen and his two Chiefs that evening. "Your attendance is optional," Bucky informed Digdoug, looking darkly jealous. "I'd suggest making the most of your good fortune." "I'll be at The Space," nodded the Dirtamancer thankfully. "Should I save you a bottle?" "At least."
Saturday Morning Breakfast Cereal
Real Life Comics - The Online Comic ©1999-2010 Greg Dean
Monday, April 14, 2014 | 02:00 AM | by Tim "Oh boy, another zombie survival MMO!" said nobody ever. Look, I've held onto enjoyment of zombie-based titles a long longer than most people, but even I'm starting to get a little fatigued with so many of them continuing to pop up. You know what, though? Duck it.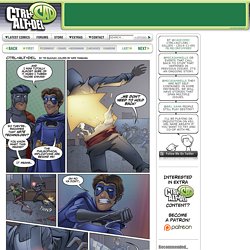 Art Filler: Convoy (2011-07-27)
Giant In the Playground Games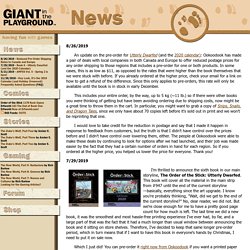 Things have not been going too well for the process of actually getting the calendars printed, as shown by this image, but they are definitely now en route to the Ookoodook warehouse. That does mean that it's highly unlikely that they will arrive in any customer's hands in time for Christmas, however, for which I apologize. If you were planning on giving the calendar as a gift to someone, I've whipped up a quick printable card for you to give them explaining the situation. Just download it from that link, print it, fold it in quarters, and give it to the intended recipient. In other (bad) news, those who have been following my Twitter feed know that my longtime computing companion has decided to pursue a new career direction as an extremely heavy metal box.
Accountability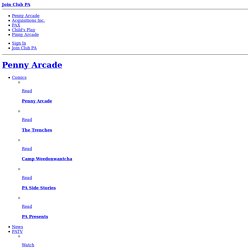 I don't know what it is that makes me go for This Early Access game over That One. Independent of any philosophical considerations, Early Access as a business and cultural practice means different things, in just that way that a beta from Company X is more like an alpha, and a beta from GmbH ß is a relentless, rigorously polished marketing vehicle. So, I often give Early Access stuff a pass until it is closer to Regular Access just to give it room to breathe. Everybody is telling me Starbound is a thing, if not the thing, but just absorbing the rulebooks from all these skirmishy tabletop feasts rolling in lately has occupied most of my upstairs meat.