Web Design and Blogging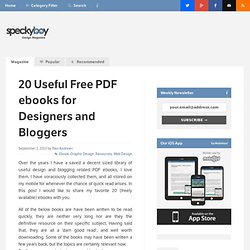 Over the years I have a saved a decent sized library of useful design and blogging related PDF ebooks, I love them. I have voraciously collected them, and all stored on my mobile for whenever the chance of quick read arises. In this post I would like to share my favorite 20 (freely available) ebooks with you.
There are a multitude of books (whether in digital format or print) that cover every possible aspect of web design, each one is unique and offers a personalized opportunity for the author to both educate, inspire, and guide the reader through there knowledge. In this post rather than offer all of my favorite web design books, I have listed 12 books that I have either downloaded and read (or at least scanned through), or I have bookmarked with the whole-hearted intention of eventually reading it (Ruby Best Practices), and the best thing of all? All of these books are completely FREE, in digital format anyway (PDF or HTML).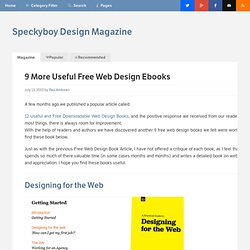 A few months ago we published a popular article called