Software
Features We created Giotto for designers, not coders Giotto is the free Flash animation package made for you to design, not to code. With Giotto you can relax and focus your imagination on creative concepts, integrating stunning graphics and music into masterpieces of design. The latest versions of Adobe® Flash® are moving away from designers. They are becoming more and more oriented towards coders.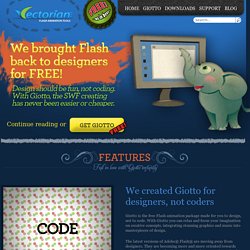 wmd - The Wysiwym Markdown Editor
Introduction This is the Arachnophilia Home Page.
* Arachnophilia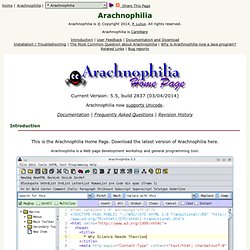 Core Features HTML, CSS, and JavaScript Code Assist Code Assist helps you author HTML, CSS and JavaScript code more quickly.
Studio
Nvu Web Authoring Software
NetObjects Fusion Essentials Free Web Design Software is one of the most popular web design tools available today.
Free Website Design Software