Green
Beginners Gardening » Homemade Fertilizer (Gardening Question)?
Fuel-Efficient Vehicles"
Green: Recycling Ideas for Eco Friendly Homes | Hot-topics
Podcast The Good Stuff features interviews with changemakers, entrepreneurs, scientists, and folks just like you who are growing Solutions in their communities. Listen Teaching Tools Whether you're a teacher, a faith leader, or just somebody who is interested in learning more about how we make, use, and throw away Stuff, we offer a diverse set of curricula and resources for all ages. Learn Blog Our latest take on what's happening in the world of Stuff -- what's good, what's not so good, and what people just like you are doing to grow Solutions in their communities. read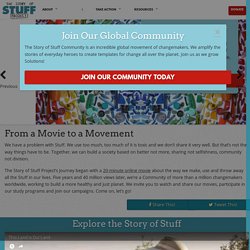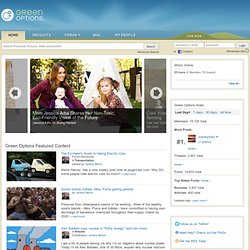 Please Wait... Who's Online 71 Users (0 Members, 71 Guests)
Children in school today spend less time outdoors than ever before, and face increasing rates of obesity, asthma and allergies, ADHD, and other mental and behavioral health problems. At the same time, our civilization is facing catastrophic climate change, which we as a society are totally unequipped to deal with. So how can we improve our children's health and well-being while also teaching them environmental literacy so that they are able to respond to looming ecological problems? How can classrooms be made less toxic and more environmentally friendly? How can school food be made healthier? With these topics in mind, Inhabitat is hosting a panel discussion at the upcoming NYC Green Festival to tackle the challenges faced by parents today when trying to choose the best education for their kids.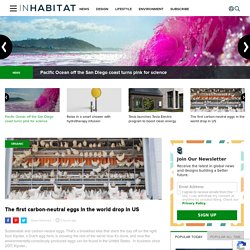 The 6th Annual Fast 50
Biodegradable. Virtually unbreakable. Acoustic. Translucent. And cheap. It's Zelfo, a material produced from plants high in cellulose: hemp, straw, agricultural waste, even paper.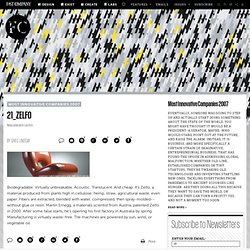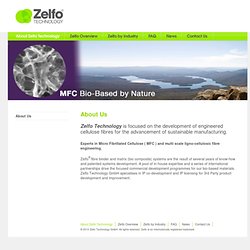 Experts in Micro Fibrillated Cellulose ( MFC ) and multi scale ligno-cellulosic fibre engineering. Zelfo® fibre binder and matrix (bio composite) systems are the result of several years of know-how and patented systems development. A pool of in-house expertise and a series of international partnerships drive the focused commercial development programmes for our bio-based materials.
Zelfo Technology