Desktop Publishing
The ultimate free desktop publishing software! PagePlus Starter Edition is an amazing tool for designing fantastic print documents. This version is 100% free and is yours to keep so download it now and start creating fabulous documents!
Free Desktop Publishing Software – PagePlus Starter Edition from Serif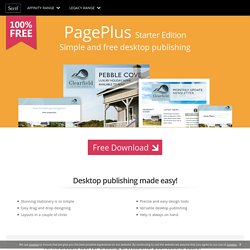 Artifex Software is happy to announce a new stable release of GPL Ghostscript and GhostPDL. This is the third release in the stable 9.x series.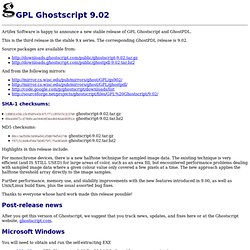 Obtaining GPL Ghostscript 9.02