Background Patterns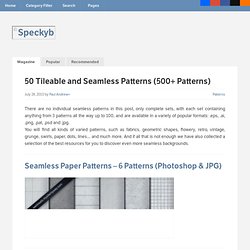 There are no individual patterns in this post, only complete sets, with each set containing anything from 3 patterns all the way up to 100, and are available in a variety of popular formats: .eps, .ai, .png, .pat, .psd and .jpg.
Top 10 Free Resources for Background Patterns and Textures for Web Designers | Speckyboy Design Magazine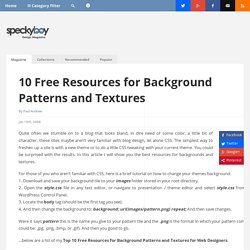 Quite often we stumble on to a blog that looks bland, in dire need of some color, a little bit of character, these sites maybe aren't very familiar with blog design, let alone CSS.
Repeating background patterns and images, patterns such as these can be used for a host of things such as a web page backgrounds, or adding that extra detail to a containing block, adjust the visibility and you've got a great new look for some thing that would normally look quite plain.
background patterns and tiled background patterns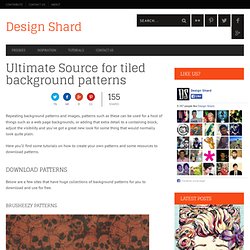 Welcome to the New Site! | Repper Patterns
November 12, 2010 @ 18:33 We have been working very hard and finally it is online We like to welcome you to the new site of Repper! What you will find here:
The Inspiration Gallery - Wallpaper Patterns and Backgrounds
Top Downloads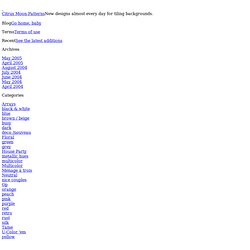 Citrus Moon Patterns: Archives
Citrus Moon Patterns
bgMaker's gallery | background Nº878