Recipes
Oh friends.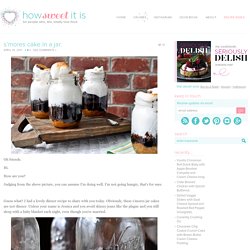 S'mores Cake in a Jar
TasteSpotting | a community driven visual potluck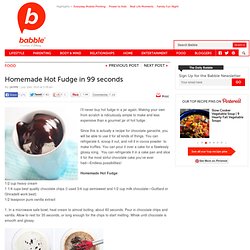 Hot Fudge Sauce in 99 seconds | The Family Kitchen
I'll never buy hot fudge in a jar again. Making your own from scratch is ridiculously simple to make and less expensive than a gourmet jar of hot fudge.
Episode 1 - Pan-Roasted Shrimp with Wisconsin Aged Parmesan | Favorite Foods with Chef Michael Symon
Servings: 4-6 Ingredients: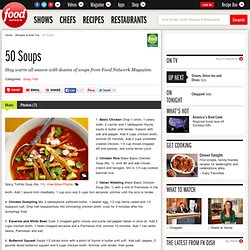 1. Basic Chicken Chop 1 onion, 1 celery stalk, 2 carrots and 1 tablespoon thyme; sauté in butter until tender.
50 Easy Soups (1 - 10) : Recipes and Cooking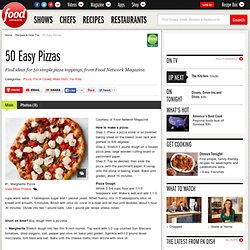 Courtesy of Food Network Magazine How to make a pizza: Step 1: Place a pizza stone or an inverted baking sheet on the lowest oven rack and preheat to 500 degrees. Step 2: Stretch 1 pound dough on a floured pizza peel, large wooden cutting board or parchment paper. Step 3: Top as desired, then slide the pizza (with the parchment paper, if using) onto the stone or baking sheet.
50 Easy Pizzas : Recipes and Cooking
Two Peas & Their Pod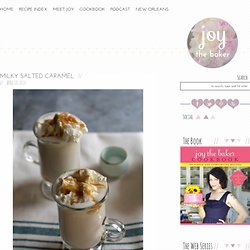 Joy the Baker ?
The best thing about gift-giving is treating someone to something they wouldn't necessarily splurge on themselves. Making someone feel super special takes time and planning…. dangit if we're not running short on both.
Simply So Good
Lunch Sandwich Round-Up
Closet Cooking