Computer
The art of data visualization. The Gnomon Workshop Online Store .url. Digital Production The Gnomon Workshop offers the most comprehensive set of Digital Production tutorials anywhere.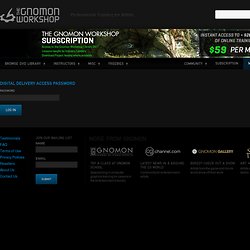 The broad scope of the tutorials contained in this section range from foundational understanding of the software tools all the way to the professional application of these tools and concepts used by artists working in the film and game industries. Entertainment Design The Gnomon Workshop is widely regarded as the global leader in training tutorials for the designer working in the entertainment industry.
Photoshop
SMOKE TUTORIAL by ~juganue on deviantART.url. Cool Illustrated Facial Expressions Abduzeedo Graphic Design Inspira (...).url. Sketchbook Secrets 50 Beautiful Sketchbook Scans.url. The sketchbook is—to borrow a term from the new millenniums' popular discourse—an artist's BFF.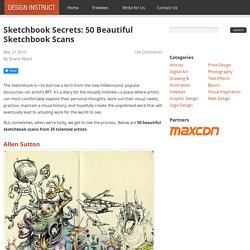 It's a diary for the visually inclined—a place where artists can most comfortably explore their personal thoughts, work out their visual needs, practice, maintain a visual history, and hopefully create the unpolished work that will eventually lead to amazing work for the world to see. But, sometimes, when we're lucky, we get to see the process. Below are 50 beautiful sketchbook scans from 35 talented artists. Allen Sutton Mattias Adolfsson. 3D Poser.com.url. Welcome to The Computer Graphics Society.url.
DeviantART: where ART meets application!
Web. Solutions for Natural 3D Environments.url.
---