Travel
The Ultimate Road Trip Playlist — 50 Best Road Trip Songs | The Jetpacker. No road trip is complete without a playlist of songs that capture the spirit of traveling on the open road.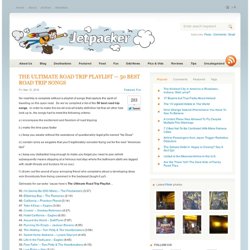 So we've compiled a list of the 50 best road trip songs . In order to make this be-all end-all totally definitive list that all other lists look up to, the songs had to meet the following criteria: a.) encompass the excitement and freedom of road tripping b.) make the time pass faster. Places To Visit, Trip Planner, Travel & Vacation Ideas.
Non-americans, what is the one place/thing you would want to see if you visited the US? : AskReddit.
Untitled. Space Trailer: NASA Architect Now Makes Mini Mobile Homes. So you live in a small condo where every square foot counts – but imagine the premium on space of actual outer space habitats.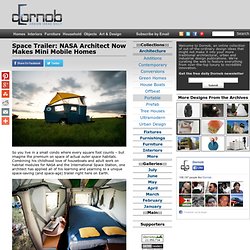 Combining his childhood love of houseboats and adult work on habitat modules for NASA and the International Space Station, one architect has applied all of his learning and yearning to a unique space-saving (and space-age) trailer right here on Earth. After years figuring out how to make comfortable and compact living quarters in which astronauts were to eat, sleep, bathe and relax – their tiny floating home away from home – the eventual creator of the Cricket Trailer refocused his efforts on something more useful to everyday earthlings: a made-to-order, modular, miniature trailer home. Norway. Norway ( i/ˈnɔrweɪ/; Norwegian: Norge (Bokmål) or Noreg (Nynorsk)), officially the Kingdom of Norway, is a Scandinavian unitary constitutional monarchy whose territory comprises the western portion of the Scandinavian Peninsula, Jan Mayen, the Arctic archipelago of Svalbard, and the sub-Antarctic Bouvet Island.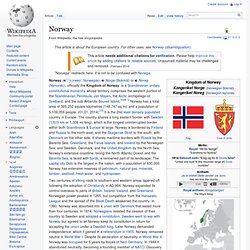 [note 1] Norway has a total area of 385,252 square kilometres (148,747 sq mi) and a population of 5,109,059 people. (01.01. 2014)[10] It is the 2nd least densely populated country in Europe. The country shares a long eastern border with Sweden (1,619 km or 1,006 mi long), which is the longest uninterrupted border within both Scandinavia & Europe at large. Travel: Vacations, Cheap Flights, Airline Tickets & Airfares. Norway. Norway (Norge) is the westernmost, northernmost—and in fact the easternmost—of the three Scandinavian countries.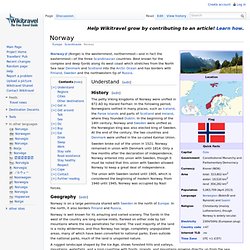 Best known for the complex and deep fjords along its west coast which stretches from the North Sea near Denmark and Scotland into the Arctic Ocean and has borders with Finland, Sweden and the northwestern tip of Russia. Understand[edit] History[edit] The petty Viking kingdoms of Norway were unified in 872 AD by Harald Fairhair.
---